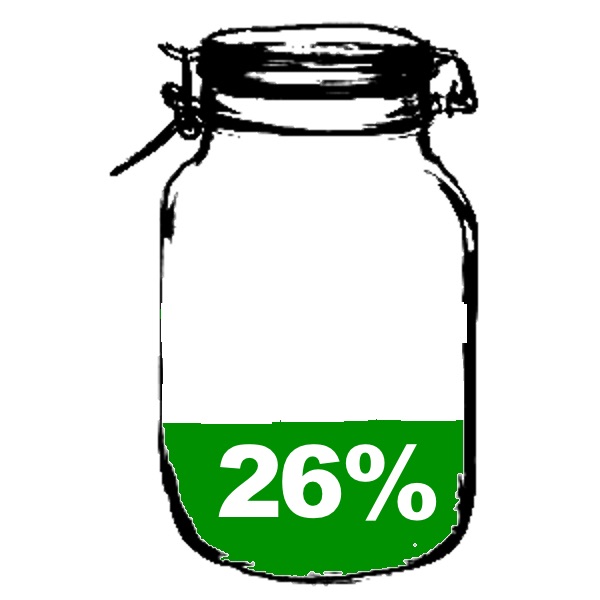 Each year, I challenge myself to earn the equivalent of the maximum annual IRA contribution limit (up to $6,500 for 2023) using the profits from various finance promotions alone. In 2021, I reached $5,592 in bonuses. In 2022, I reached $6,259 in bonuses.
If you had put $6,000 into your IRA every year for the recent 10 year period (2013-2022) and invested in a simple Target Date retirement fund, you would have turned small, weekly deals into a $104,000+ nest egg. You didn't need to be a genius. Another example of Focus + Long attention span = Surprising results.
That's worth repeating: An extra 100 grand has been the real-world result of regularly investing $500 a month for the last 10 years! Not to mention, a couple could double these numbers.
Ground rules: Real-world results for one real person only. Following with My Money Blog tradition, this will track my personal, real-world results. It would be quite easy to list a bunch of promotions that add up to $6,000, but these will be promotions that I personally sign up for and complete the requirements (even though I've already opened 100+ bank accounts, credit cards, and brokerage accounts over the years). I will track my individual results only, although my partner does also participate on a more selective basis. Nearly all of them have been documented in real-time in the Deals and Offers category, Top 10 credit cards list, and brokerage bonus list.
2023 bonuses and promotions list. The 💵 symbol means I have received and/or cashed out the bonus successfully. The ⌛ symbol means that the promo is still in progress.
If I am optimistic and assume that all bonuses for which I have done the required activity will eventually post, the total tally so far is $1,686, which is 26% of the $6,500 annual IRA contribution limit for 2023. This puts me somewhat behind the pace required to reach my goal.
Additional background stuff. This is a personal challenge/game that I like to play. I enjoy trying out new apps and services. This is an enjoyable and profitable hobby for me, but I don't like to waste my time either. I look for a solid return based on the time commitment required. I tend to avoid speculative bets, bonuses that are hard to convert to real value, and anything that requires driving to stores where things may or may not be in stock. The deals that I post usually last at least a few days, but it's a bit like value investing where you have to be ready to get off your butt and take decisive action when an opportunity shows up, because they won't last forever.
Many things I have to skip simply because I've already done them. For those new to this hobby, I would first grab the low-hanging fruit like the Chase Sapphire Preferred or the Chase Sapphire Reserve and build up a nice stash of flexible Ultimate Rewards points. After that, I would recommend looking at the Citi Premier (ThankYou points), Capital Venture X (Capital One Miles), and American Express Gold (AmEX Membership Rewards points) to jumpstart your points stashes.
Exclusions. Importantly, this list ignores the interest earned from my existing bank accounts, as well as everyday credit card rewards like 2% to 2.6% cash back on all purchases and 5% cash back on specific categories or 1% or better cash back on rent.
I am also excluding small-business deals like big Chase Ink Business Cash card bonuses, big business checking bonuses, and so on.