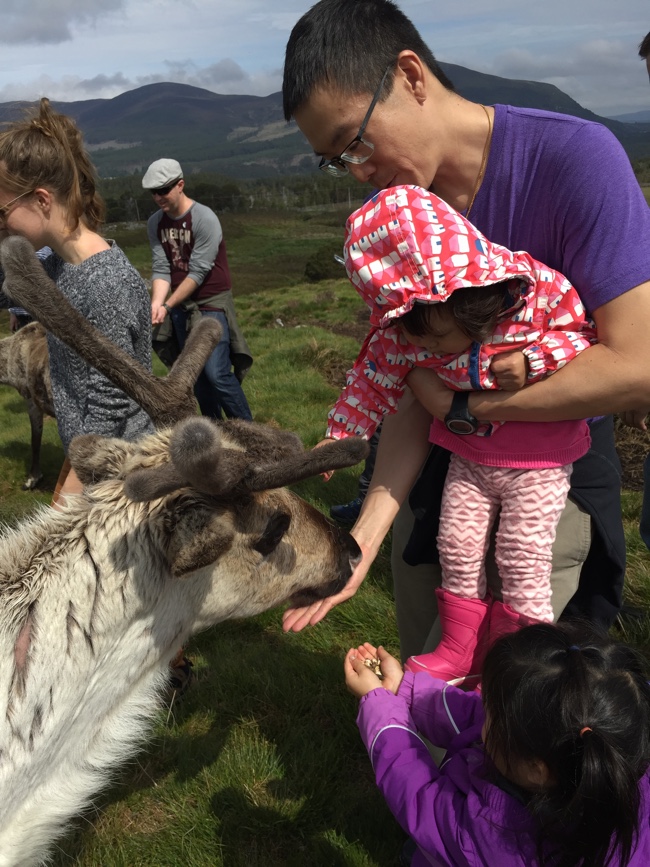 Hi! My name is Jonathan Ping and that's me feeding free-ranging reindeer. Welcome to MyMoneyBlog.com, the place where I have learned and shared about money since 2004. Here is some additonal backstory for the curious.
As with many others, I started out with a negative net worth, accumulating $30,000 in student loans during my undergraduate years. By 2004, I had finished grad school and landed a solid 9-6 job, making good money but some life events created a nagging feeling that I didn't want work for a big corporation for another 45 years. How long would I have to stare at the grey fabric walls of this cubicle? Is early retirement even possible without a fat inheritance or hitting the IPO jackpot?
Money is taboo. Nobody wants to tell other people what they make, and even worse is that most people don't even know how much they spend. Everyone around me just seemed resigned to working until 65. So, I started MyMoneyBlog.com and started sharing all my finances anonymously. Here is my first net worth update. My bank account size, my credit card balances, my 401(k) contributions, all of it. It was great to learn and share with other like-minded folks that aren't afraid to question the status quo and pursue financial freedom.
I was interviewed in Bloomberg Businessweek magazine and had my 15 seconds of fame. Then came CNBC, US News & World Report, and National Public Radio. That was fun, but not so good for my anonymity. As our careers progressed, I eventually decided that it was time to stop disclosing everything down to the dollar.
Over the next decade plus, we've had our share of personal struggles and triumphs. We adopted two dogs, although one (my first) dog recently went to the rainbow bridge. We've welcomed three beautiful girls into our family.
With the arrival of our first child in 2012, we took the leap and transitioned to half-time employment for both of us. You could call this semi-retirement, but really it just adds up to one full-time worker and one full-time caregiver. I like to think of it as the traditional "stay-at-home parent" arrangement, but modernized. 😉 I have transitioned from an engineering background to solely digital publishing. No fruity cocktails on the beach just yet.
As of 2019, our investment portfolio has grown to the point where it can cover our household expenses (3% SWR). We both still choose to work part-time, and I still enjoy sharing our financial decision-making processes and comparing notes with readers. I still don't consider myself an expert. My philosophy is that I am always learning and taking in things, and keeping what works for me. Hopefully some of it will work for you as well.
After 14+ years, this blog continues to be owned and written by the same person who published the very first post after buying a domain name at 3am for 8 bucks. MyMoneyBlog.com is 100% independent and not owned by a private equity firm or large corporation.
If you'd like to follow along, I encourage you to bookmark this site or get regular updates via RSS or e-mail.
Thanks for reading!