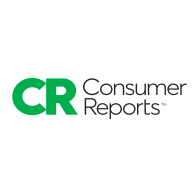 Consumer Reports has released updated results from their 2021 Car Owner Survey in the articles Who Makes the Most Reliable Cars?, 10 Most Reliable Cars, and 10 Least Reliable Cars. Most of it is now behind a paywall, but more info can be found in outside media coverage like USA Today. Here are highlights, including the Top 10 and Bottom 5:
Most reliable: Lexus is back at #1, but the top 3 are the same (Lexus, Mazda, Toyota)
Most improved ranking (into Top 10): Infiniti and Acura.
Biggest ranking drops (out of Top 10): Hyundai and Ram.
Consumer Reports Top 10 Most Reliable Car Brands, 2021 (2020 ranking)
Lexus (3)
Mazda (1)
Toyota (2)
Infiniti
Buick (4)
Honda (5)
Subaru (8)
Acura
Nissan
Mini
Consumer Reports Bottom 5 LEAST Reliable Car Brands, 2021
Volkswagen
Genesis
Jeep
Tesla
Lincoln
The following brands did not have enough survey responses to be ranked: Alfa Romeo, Dodge, Fiat, Jaguar, Land Rover, Maserati, Mitsubishi, and Polestar.
Here are the 2020 rankings for the curious. I don't think these rankings are perfect, but I do believe they are unbiased and based on actual reader surveys.
Despite providing these brand rankings, Consumer Reports recommends that you shop by specific vehicle model and not just by brand make. Reliability problems often occur when a new model is released with a new engine and/or drivetrain system. In my opinion, this makes the best bet to buy a Toyota/Lexus/Mazda model that is a few years into the current generation, after any remaining kinks have been worked out. Not exciting, but neither is the hassle and expense of dealing with car repairs. Consumer Reports print subscribers can add digital access for $25 per year.