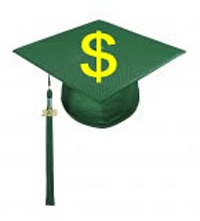 Updated for 2023. 5/29 is "National 529 College Savings Plan Day" and every year a few state plan offer promotions and/or giveaways. Most offers end by May 31st. Some offers require in-state residency, but some don't. 529 plans can now also pay for K-12 tuition and other educational expenses beyond college tuition and room/board.
I find that having an open 529 plan is a great way to redirect various cash gifts from friends and family (like grandparents) so that the money doesn't just get spent mindlessly and then forgotten. Finally, opening a plan and making any contribution also starts the 15-year clock on potential future 529-to-Roth IRA rollovers.
Here's a list of what I could find, please let me know if you find more. I'm listing the state, but you do not have to be a resident of that state to open a 529 account there. You can have multiple 529s from different states. However, you may need to be a resident to qualify for a specific bonus, or there may be an age restriction on the beneficiary, etc.