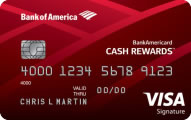 This post provides updated information and instructions regarding the free FICO score that is available to Bank of America credit card holders. (Thanks to reader Andy for the tip.)
Background. Bank of America started rolling out free FICO scores to select cardholders in late 2015, with a stated plan of increased rollout by the end of first quarter of 2016 (March 31st, 2016).
FICO Score details.
FICO Score version: FICO Score 8, or FICO 08. This is the most widely used of the many FICO flavors. Score version is directly from Bank of America website.
Credit bureau: TransUnion
Update frequency: Monthly
Limitations: Available to all Bank of America consumer cards. This includes but is not limited to:
How to find the score. You can find the free FICO score on your online account access. The free FICO program is currently not available on mobile apps or the mobile website.
After logging into your BofA.com account, you must opt-in by first going to the "Tools & Investing" tab and clicking on "Learn about credit scores". Then click on the "Enroll Now" button and accept the terms of the free FICO program.
Here are some screenshots from the website (click to enlarge):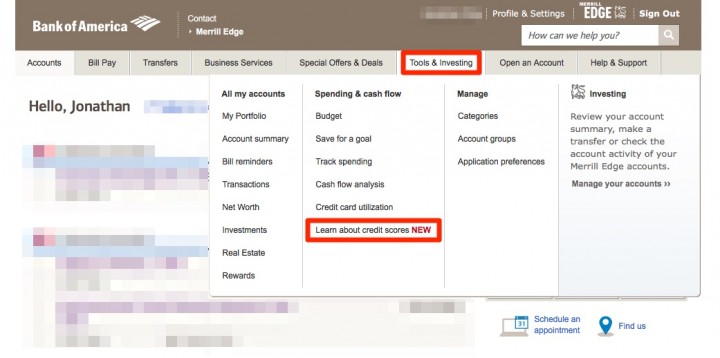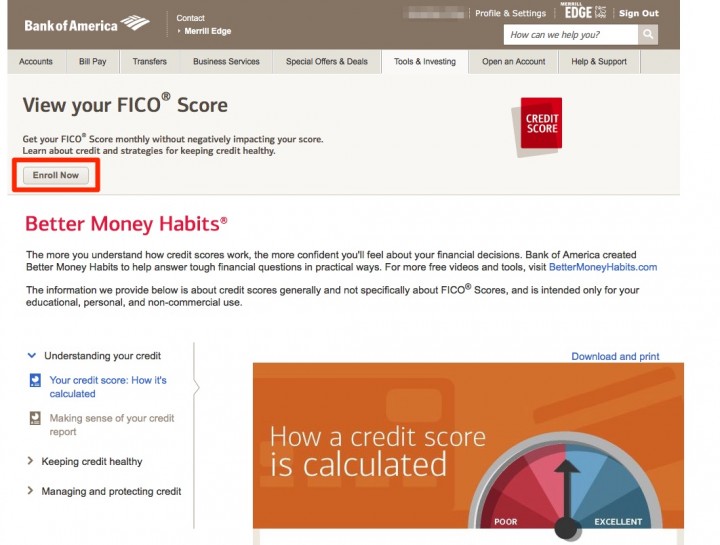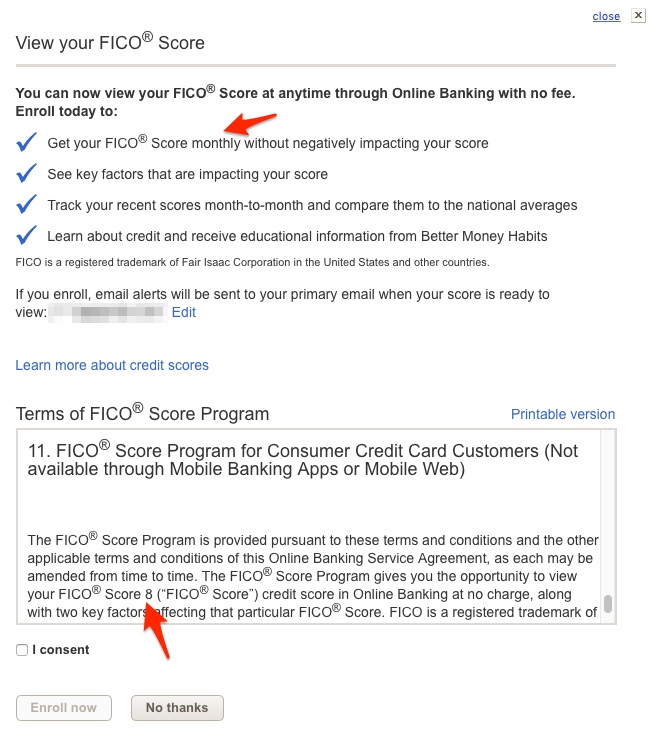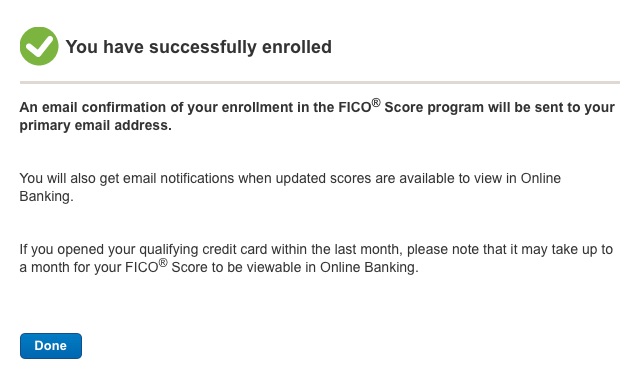 Here are screenshots of the actual score page (click to enlarge):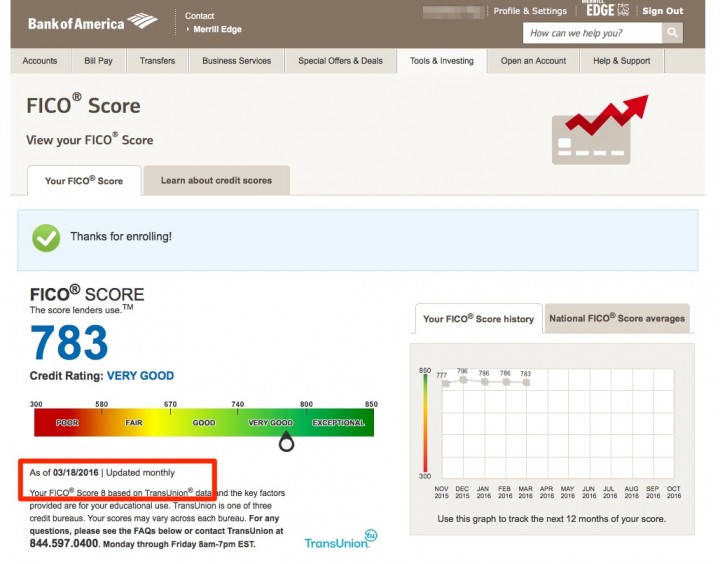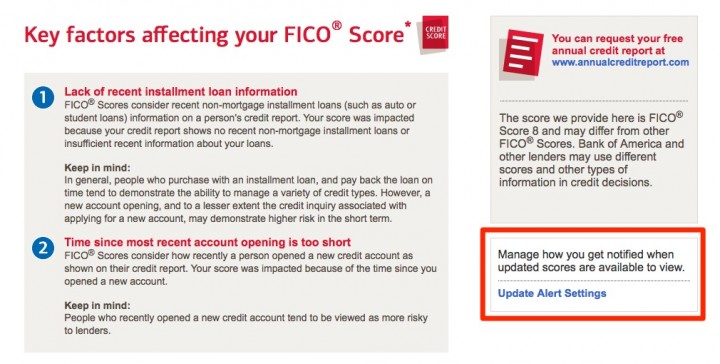 Fine print:
You will be able to view up to a 12-month history of your FICO® Scores in Online Banking, starting when you enroll and for each month up to 12 months after enrollment. After 12 months the history display will re-start. Additionally, you will see two key factors affecting your most recent FICO® Score, except in limited circumstances where TransUnion does not provide us with both key factors. Customers with newly opened credit card accounts may not see their first FICO® Score in Online Banking for up to 60 days after enrollment. In certain circumstances, a FICO® Score may not be available from TransUnion for various reasons, e.g., having a limited credit history. If your Bank of America consumer credit card account(s) are closed by you or us, we reserve the right to end your participation in the FICO® Score Program. You can unenroll at any time by going to the Tools and Investing tab in Online Banking.
Here is additional information about other major credit card issuers with free FICO programs: