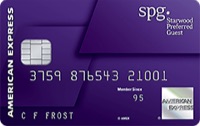 This post provides updated information and instructions regarding the free FICO score that is available to American Express credit card holders.
Background. In late 2014, American Express started piloting free FICO scores to select cardholders. In late August 2015, American Express has rolled out the free FICO scores much more widely. See additional information below. In previous years, AmEx cardholders could view their Experian PLUS credit score and credit report once every 12 months.
FICO Score details.
FICO Score version: FICO Score 8, or FICO 08. This is the most widely used of the many FICO flavors. Score version is directly shown on the website.
Credit bureau: Experian
Update frequency: Monthly
Limitations: Available to all American Express consumer credit and charge cards. See details below.
How to find the score. You can find the score after logging into your online account access. In order to see it, you must be viewing the American Express website in its "new" design layout (see screenshots below). If you are still on the "old" layout, try to unlink any cards for which you are the authorized user. In many cases, this will let you revert to the new design layout. Here are some screenshots.
Look for the "My Free FICO Score" link on your sidebar (click to enlarge):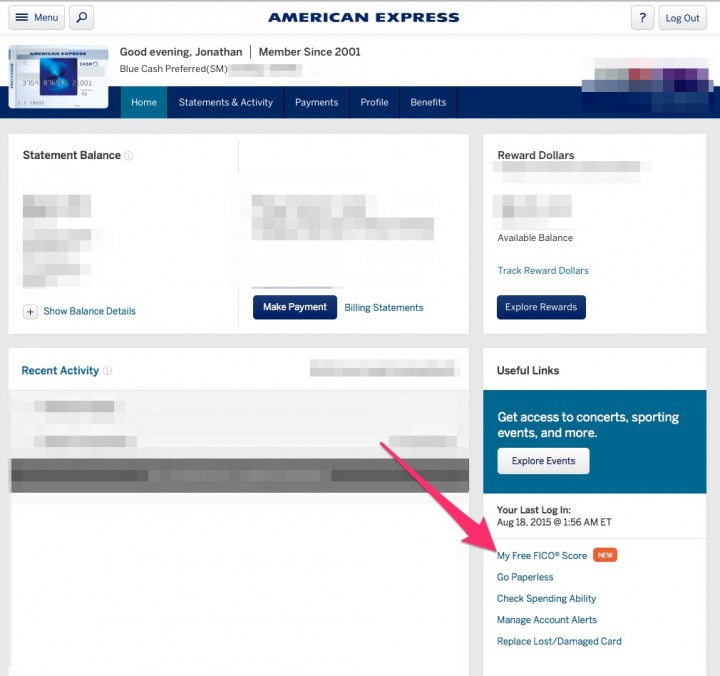 You will have to opt-in: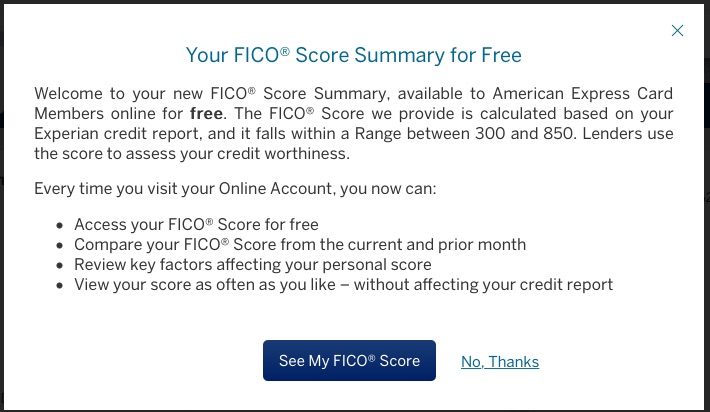 Here's what your score report looks like (click to enlarge):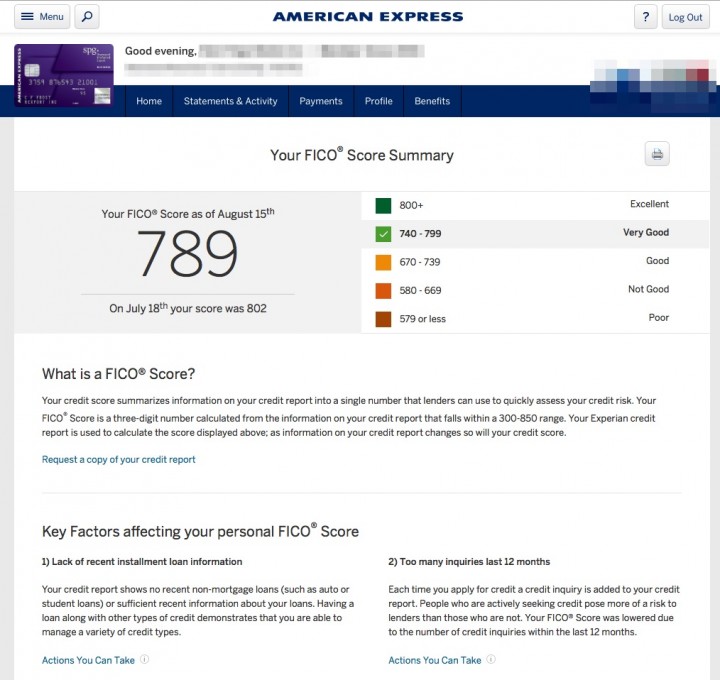 Fine print:
The FICO® Score we provide is the FICO® Score 8 based on data from Experian and may be different from other credit scores. FICO® Scores and educational content are delivered only to Primary card members who get a monthly statement and have an available score. This information is intended only for the Primary card members own review purposes. American Express and other lenders may use different inputs like a FICO® Score, other credit scores and more information in credit decisions. Because it is continuously updated, your FICO® Score may not reflect the most current data on your credit report. This benefit may change or end in the future.