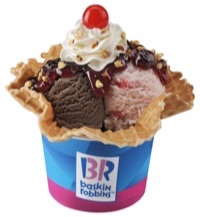 Every week it seems there is a new way to get a free FICO score. Over the last 10 years, I'm pretty sure I've only paid for a FICO score once when I was paranoid about my first mortgage application. Why aren't they charging us $15 a pop anymore? My opinion is that FICO realized that:
If they didn't start making FICO scores more accessible, the government would force them offer free FICO scores to everyone like they did with free annual credit reports. Nowadays, I think we take for granted that we get a free credit report every year. Before the 2003 FACT Act, we had to pay to view our own credit report data.
The alternative free credit score providers were getting very cozy directly with the credit bureaus, and their free FAKO scores and partial reports were getting good enough and popular enough that people might stop caring about FICO scores if they didn't start marketing directly to consumers. Nowadays the FICO brand has much more publicity.
Anyhow, I was doings some research on their website when I noticed that they provided the following chart about the various versions of FICO: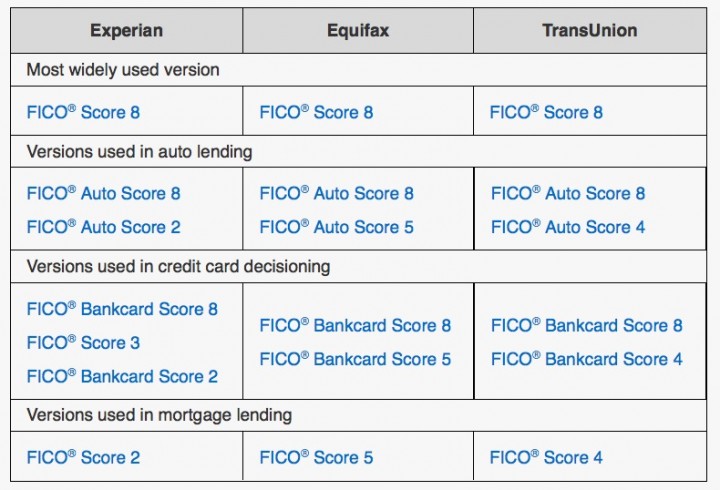 While these flavors have been around for a long time, they've only been well-known to industry insiders (and credit card afficionados). I had never seen FICO actually share all of these versions in the name of "consumer education". If people actually knew there were so many different credit score flavors, they would have been less willing to pay big bucks for a single score that their lender may not even use. I guess now the game is that you get a single free "vanilla" FICO score from select credit cards, but you can buy all 19 FICO flavors for a $60 one-time snapshot from all 3 bureaus, or $30 a month for an ongoing subscription. If you get all these scores, you're at least likely to see what the lender sees. Nicely done.
My own scores always hover in the upper 700s but rarely goes far above 800 because I am constantly "using" them to try out new credit card perks and take advantage of attractive sign-up bonuses. There is definitely a happy range where I can do this while not experiencing any ill effects like a higher auto insurance premium. However, I still don't see the need to pay $360 a year to track my FICO scores. I'd rather spend my money at Baskin Robbins and pick from their 31 delicious flavors.