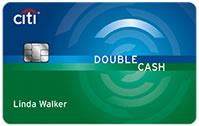 This post provides updated information and instructions regarding the free FICO score that is available to Citibank credit card holders.
Background. While their plans were announced in late 2014, Citi started offering free FICO scores to select cardholders in January 2015.
FICO Score details.
FICO Score version: FICO® Bankcard Score 8 model. This is an industry-specific model tailored to credit card decisioning, with a range of 250 to 900. (The "classic" FICO range is 300-850.) This is one of the many FICO flavors. Score version is taken directly from Citi website and press release.
Credit bureau: Equifax
Update frequency: Monthly
Limitations: Available to all "Citi-branded consumer credit cardmembers". Reports are that the following cards are eligible:
How to find the score. You can find the free FICO score on your online account access. According to a January 2015 press release, you can also request them to mail it to you. After logging in, look for either the "View your FICO Score" link or click on the "Card Benefits" tab. See screenshot below (click to enlarge):

Here are some example screenshots of what information is provided. Here is the latest score, a score meter, and the top two factors impacting your score: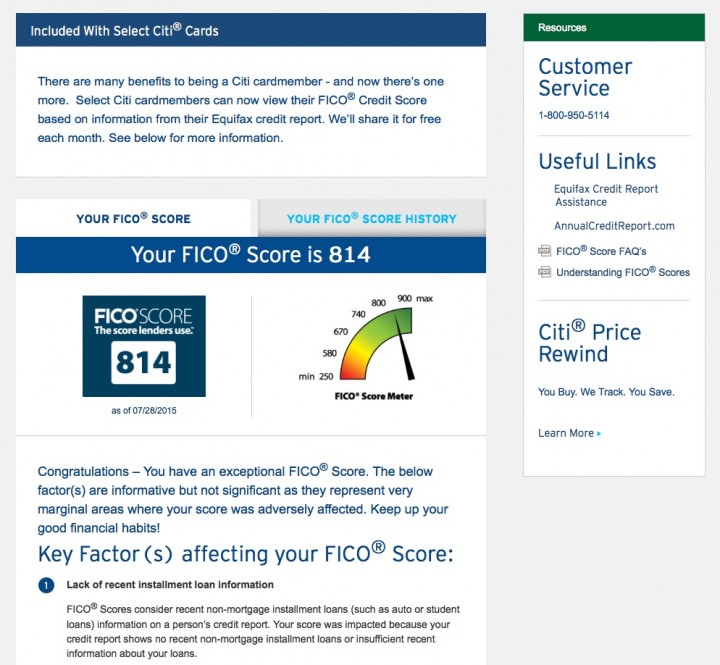 They also provide a score history: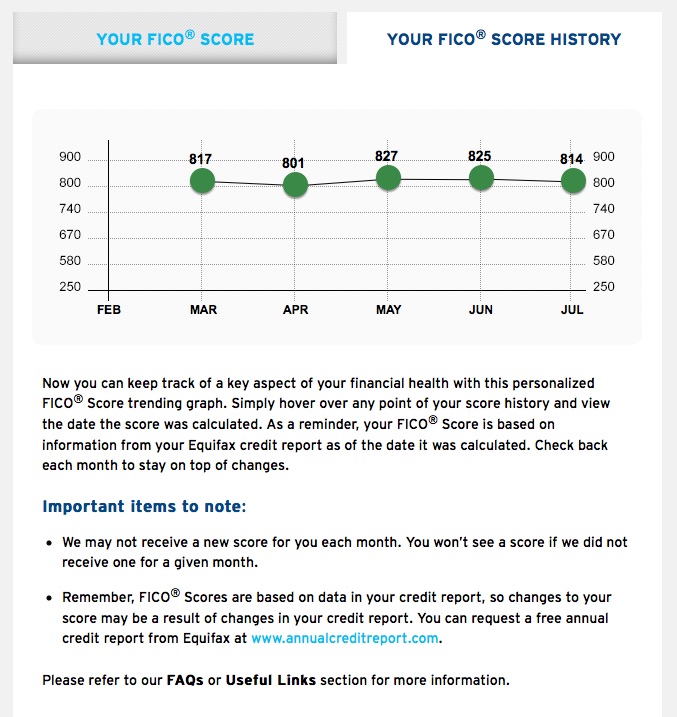 Here is a visual of the score range to help understand what each range means to lenders: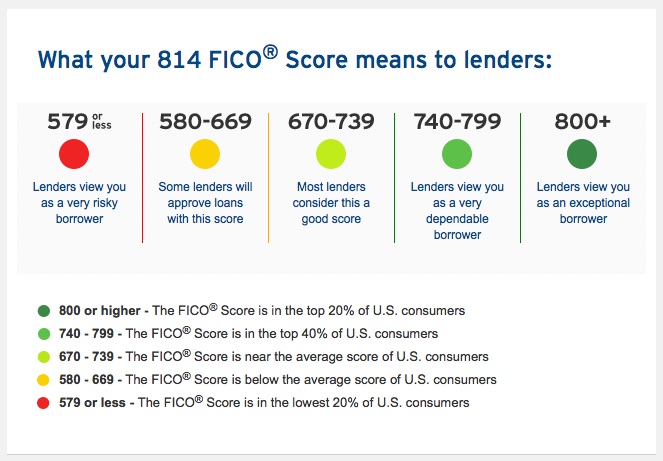 Fine print:
Your FICO® Score is calculated based on data from Equifax using the FICO® Bankcard Score 8 model and may be different from other credit scores. FICO® Scores are intended for and delivered only to the Primary cardmember and only if a FICO® Score is available. Disclosure of this score is not available for all Citi products and Citi may discontinue displaying the score at our discretion.