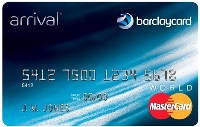 This post provides updated information and instructions regarding the free FICO score that is available to Barclaycard US credit card holders.
Background. Barclaycard started offering free FICO® scores to select US cardholders in late 2013, gradually increasing the rollout over time. In addition to your FICO® Score, you'll also see up to 2 factors affecting your score and a historical chart tracking your score after 3 months of history.
FICO Score details.
FICO Score version: FICO Score 8, or FICO 08. This is the most widely used of the many FICO flavors. Score version is based on various reports, although I can't find an official announcement.
Credit bureau: TransUnion
Update frequency: Varies, usually every 1 to 3 months.
Limitations: Available to all Barclaycard consumer credit cards. Here are selected eligible cards:
How to find the score. You can find the free FICO score on your online account access and via the Barclaycard mobile app. You must enroll by visiting the Account Summary page and clicking on the Tools link. You will be prompted to view some information about the complimentary program, and if you are okay with the terms click the "Accept" button. See screenshot below (click to enlarge):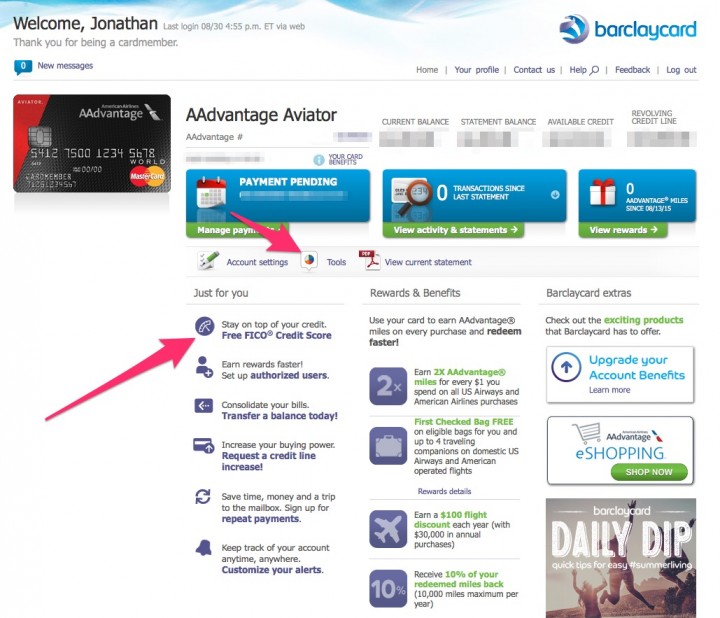 Here is the latest score, a score meter, and the top two factors impacting your score (click to enlarge):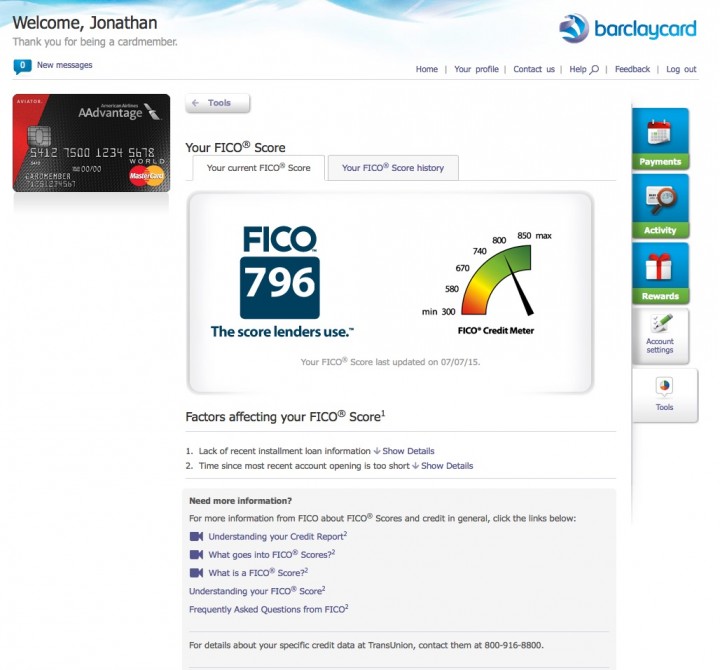 They also provide a score history. You can see that the score is not updated every month, but instead the update interval varies between approximately a month and three months (click to enlarge).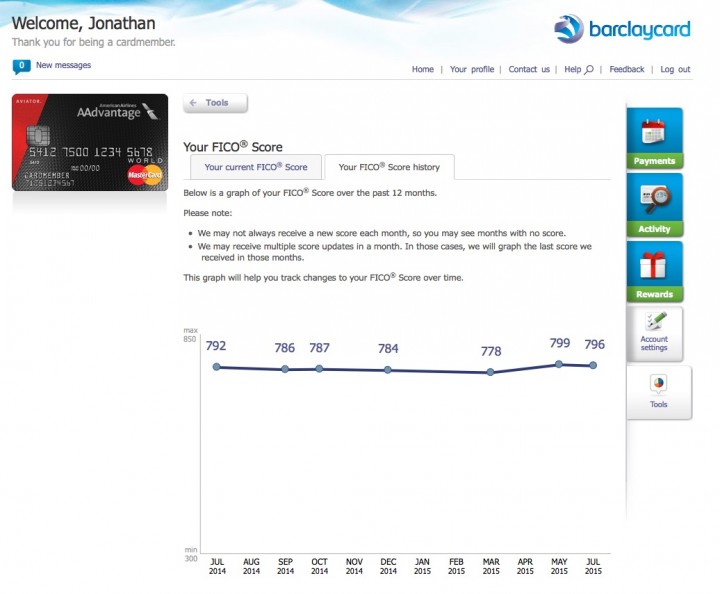 Here is a screenshot from the Barclaycard smartphone app (click to enlarge):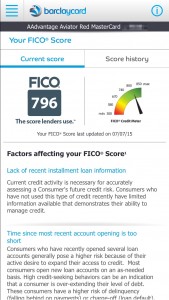 Fine print:
Barclaycard offers FICO® Score access at its own discretion. FICO® Score access is not a permanent feature of your account and may be removed at any time. To view your FICO® Score, your account with us must be open and active (having activity within the past 150 days). Not all accounts will have a FICO® Score to display including but not limited to, accounts without a United States address, accounts without charging privileges, and accounts opened for 30 days or less.

Your FICO® Score falls into a range from 300 to 850 and is calculated based on TransUnion credit data. Your FICO® Score is not an endorsement or a determination of your qualification for a loan or credit. Credit score models and score ranges may differ by lender.