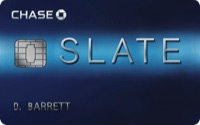 This post provides updated information and instructions regarding the free FICO score that is available to select Chase credit card holders.
Background. Chase started offering free FICO® scores to select US cardholders in March 2015. In addition to your FICO® Score, their Credit Dashboard will provide a score history as well as detail the factors that go into calculating your score. Currently, only their Chase Slate® card offers this feature. There have been no announced plans to expand this feature to other Chase cards.
FICO Score details.
FICO Score version: FICO Score 8, or FICO 08. This is the most widely used of the many FICO flavors. Score version is based on various reports and their participation in the FICO Score Open Access Program.
Credit bureau: Experian
Update frequency: Monthly
Limitations: Available only to select Chase credit cards. The current list is only one card:
How to find the score. You can find the free FICO score on your online account access. If you cannot find it and you opened your account prior to April 2015, you may need to contact Chase Customer Service (secure online message is recommended) and specifically request access to the FICO score and Credit Dashboard feature. This feature was first rolled out to new customers and later existing customers.
I don't have this card myself (anymore), but I did find some images provided by users on the myFICO forums. After logging in, look on your right sidebar for information regarding your "Credit Dashboard". See screenshots below (click to enlarge):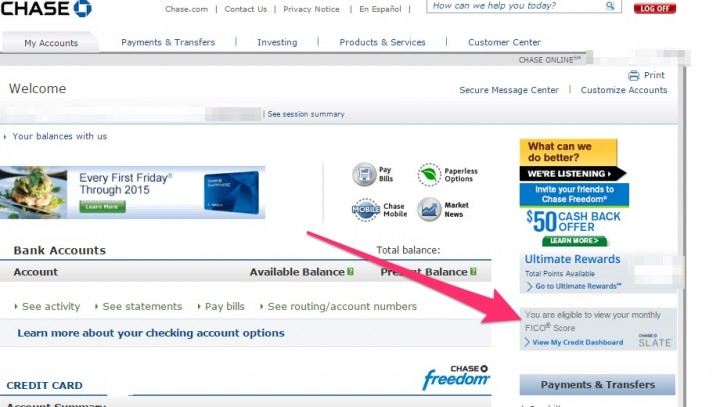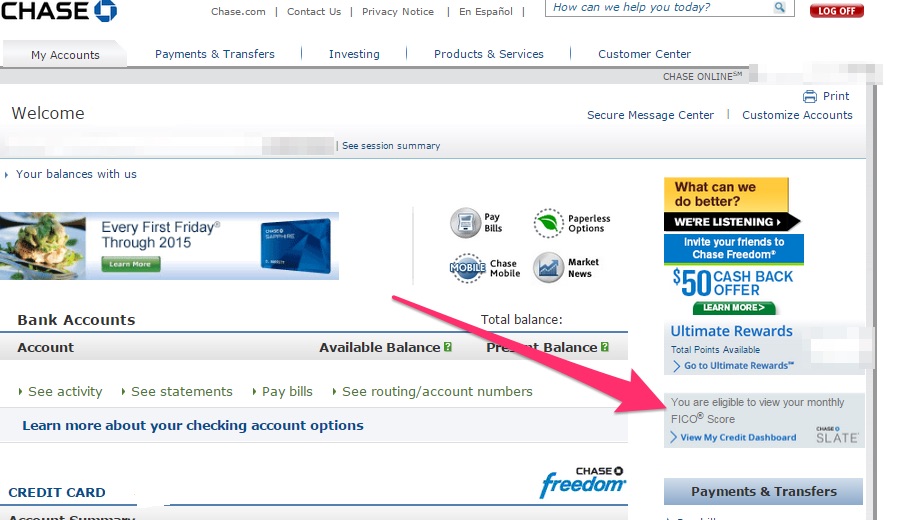 You will be shown your current FICO score, a historical score chart, and key factors impacting your score (click to enlarge):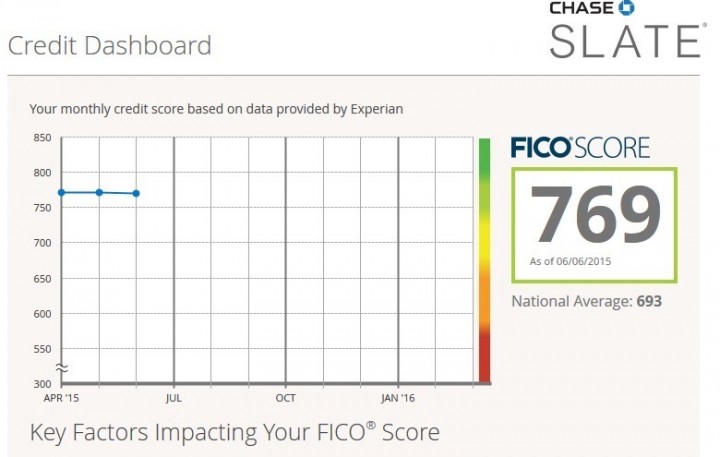 You will also be shown more detailed information based on your Experian credit report, such as your current credit utilization ratio: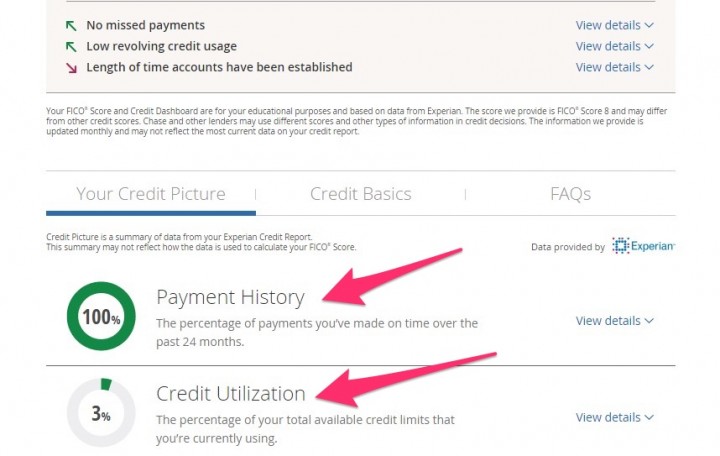 Fine print:
Your FICO® Score displayed is for your educational purposes and based on data from Experian. It may be different from other credit scores used by Chase and other lenders in making credit decisions. This information is available online only at Chase.com to primary cardmembers with an open account, provided Experian has sufficient credit history in a credit file for a FICO® Score to be generated. Once approved for the Slate card, it may take up to seven days for your FICO® Score and related information to be available on Chase.com. Chase reserves the right to make changes or discontinue this feature at any time. FICO® is a registered trademark of the Fair Isaac Corporation in the United States and other countries.