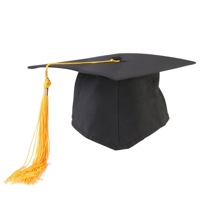 If you don't understand why having a fiduciary requirement matters in terms of financial advice, read this Bloomberg article about student-loan servicer Navient. Learn about the sad behavior of a company that services the student loans of over 12 million people.
Here's what Navient CEO Jack Remondi says in public:
At Navient, our priority is to help each of our 12 million customers successfully manage their loans in a way that works for their individual circumstances.
Helping our customers navigate the path to financial success is everything we stand for.
Here's what Navient supposedly did:
In January, the CFPB sued Navient in a Pennsylvania federal court, alleging the company "systematically" cheated student debtors by taking shortcuts to minimize its own costs. Navient illegally steered struggling borrowers facing long-term hardship into payment plans that temporarily postponed bills, the government alleged, rather than helping them enroll in plans that cap payments relative to their earnings.
Why? Because Navient makes more money when you apply for temporary forberance as opposed to income-based repayment.
In July 2013, when Navient was the servicing arm of Sallie Mae, Remondi said in an earnings call that "it's very expensive work, for example, to enroll a borrower into something like an income-based repayment program … which we are doing. But we don't actually get paid for outperformance in that side of the equation."
How much more did borrowers pay? From the CFPB press release:
From January 2010 to March 2015, the company added up to $4 billion in interest charges to the principal balances of borrowers who were enrolled in multiple, consecutive forbearances. The Bureau believes that a large portion of these charges could have been avoided had Navient followed the law.
Here's Navient's quiet response in court:
Instead of "No, we didn't do that horrible thing!", it was "So? Why would you expect otherwise?"
Borrowers can't reasonably rely on America's largest student loan servicer to counsel them about their many options, Navient said on March 24 in a motion to dismiss the case, because its primary role is, after all, to collect their payments.

"There is no expectation that the servicer will act in the interest of the consumer," Navient said in response to the litigation filed Jan. 18 by the U.S. Consumer Financial Protection Bureau.
Navient does not have a fiduciary duty to the borrower. As a result, even if Navient says they will act in your interest, they don't have to actually act in your interest. This is an important lesson.
If you have student loan debt, don't trust your servicer. Apparently, their advice is (allowed to be?) heavily biased. Do your own research on student loan repayment options. There are many options that cap your payments based on income and some even include debt forgiveness options.
In terms of the bigger picture, don't blindly trust anything in the financial industry. If they want your money and they aren't a fiduciary then they have no legal requirement to act in your best interest. They can sell you horrible things and it is perfectly legal. If I was ever to let anyone else manage my hard-earned money, it would have to be in a fiduciary relationship. That's just a minimum to even be considered.