Quizzle.com is a website that offers a free credit score and your official Equifax credit report every six months. You can now monitor your credit scores from all three credit bureaus for free. It has been six months for me, so I just grabbed my 2nd credit report of 2014 and took the opportunity to provide a brief review of this service.
(Fun fact: Quizzle part of the Quicken Loans family and owned by Dan Gilbert, owner of the Cleveland Cavaliers and soon-to-be employer of Lebron James.)
Here are some website screenshots: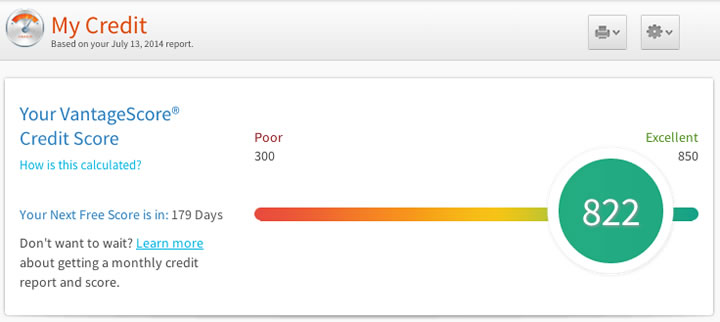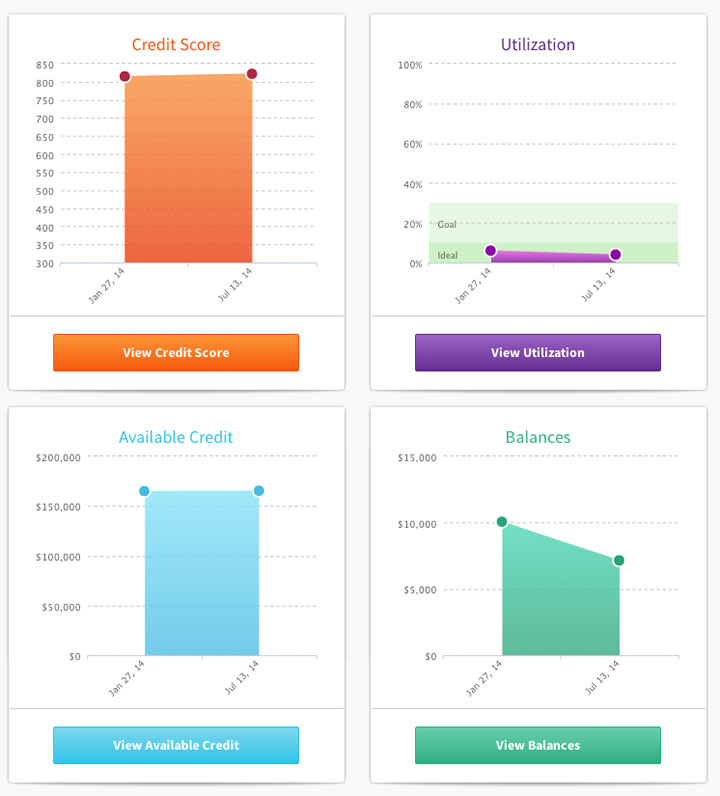 Your free Equifax report lists all your credit lines including credit cards and other loans, recent credit inquiries, public records, and other personal information. This is the same report that you would get if you bought one from Equifax directly or got your free government-mandated one from AnnualCreditReport.com. Get your timing right and that is three free Equifax credit reports a year.
Your free Equifax credit score is specifically the newest VantageScore 3.0 which was unveiled in 2013 and has the same scale as FICO 300-850. A little background – VantageScore was actually created directly by the three major bureaus (Equifax, Experian, and TransUnion) to compete with the best-known FICO score from Fair Isaac Corporation. I don't think they've overcome FICO, but it appears they are the 2nd-most widely used score out there and supported by some big bucks. Unlike some FAKO scores, it is actually used by lenders in their loan decisions. However, the numerical value will probably not map directly to your FICO score. From the Quizzle site:
Quizzle features the VantageScore credit score. The VantageScore credit score is used by thousands of lenders, including the nation's largest banks, in their credit card, auto lending and mortgage businesses.
Some additional details:
Yes, it is really free. No purchase or credit card required. No trial subscriptions either.
There is no effect on your credit score because you are checking your own credit. It is a soft pull, not a hard pull.
You will see advertising of various financing offers based on your information (mortgage, auto loans, credit cards, personal loans). As part of Quicken Loans, so they will likely pitch you for a mortgage. However, they state that they don't sell your information to others.
Free 24/7 credit monitoring of my Experian account was also offered to me. I am not sure if this was targeted only to select users as I had to opt in, but it was clearly marked as free. I just signed up for this so I haven't gotten a chance to see how it works.
Paid upgrade options. Quizzle Pro gets you monthly Equifax credit reports and scores for $8-$11 a month. The pricing appears to be customized for each user. Quizzle Pro+ gets you all that plus $1,000,000 in Identity Theft Protection and 24/7 Victim Assistance for around $18 a month. I did not purchase either option.
The site states you can get a free report and score every 6 months (180 days), but I was able to get mine after just 168 days (I didn't try every day, I just remembered today and it worked… shrug). I checked on January 27, 2014 and again on July 13, 2014. It would be more competitive with other sites if they could start offering score updates every month and keep the reports every 6 months.
Prior to early 2014, Quizzle used to give out Experian-based credit scores twice a year, but Credit Sesame already gave Experian-based scores for free every month so it wasn't very appealing. The change to Equifax was a welcome one.
In summary, I am glad this service exists and I don't mind being pitched a mortgage loan consultation every six months in exchange for a free official Equifax credit report and credit score. It is another step closer to gaining better access to what I consider our personal information. Credit Sesame and Credit Karma are similar services that use the other two major consumer credit databases:
Quizzle = Equifax (updated every 6 months)
Credit Sesame = Experian (updated monthly)
Credit Karma = TransUnion (updated every 7 days)