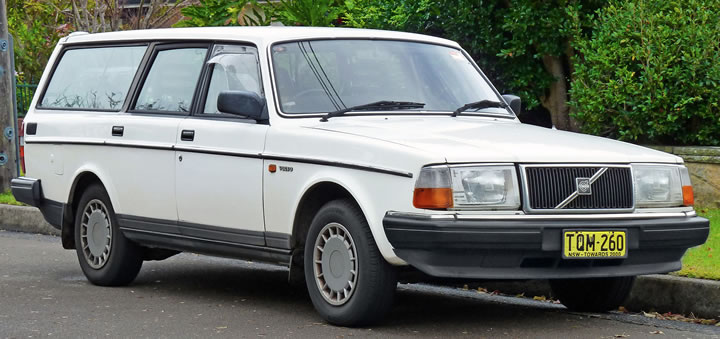 In 2006, Jay Lamm organized the first 24 Hours of LeMons (official site, Wikipedia) in which cars picked off the street that cost under $500 (not counting safety equipment) raced each other for 24 hours straight. The name and format parodies the legendary and prestigious 24 Hours of Le Mans racing series. A penalty might involve welding a huge metal sculpture on your roof to increase weight and air drag. Racing accessible to the masses and a sense of humor? Awesome.
In a recent Car and Driver article, they listed the most successful models after 8 seasons and 104 races. I figure, if you want to know if a car model is durable, race it for 24 hours straight. Here are the top 10:
Volvo 240
1984–1993 Mercedes-Benz 190
'90s RWD Lexus (SC300/400, LS400)
Alfa Romeo Milano
Mazda Miata
Acura Integra
1984–1991 BMW 3-series
Ford Taurus (mostly SHOs)
Ford Festiva
Mazda B-platform (Mazda 323/Protegé, 1991–1996 Ford Escort/1989–1994 Mercury Capri)
The Volvo 240 has gained a near-mythological reputation for reliability, with many claims of 300,000+ miles and 20+ years. (Start noticing how many you still see on the road, even though the last model year was 1994!) Forget owning a Prius, roll up in a 240 and you'll have some frugal cred. No longer Swedish-owned and losing market share, Volvo's most recent commercial is still trying to live off the reputation of this model:
I'm not familiar with the Alfa Romeo listed, but otherwise these are older cars that appear to have been designed and engineered with tolerances such that they can take a lickin' and keep on tickin'. Older Benz and Lexus models were known for this. Given the race parameters, perhaps it also means that they can be fixed with a standard tools and parts that don't cost a fortune.