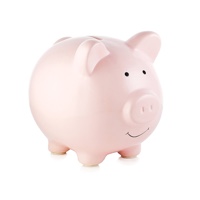 In 2019, I opened new accounts at the following banks and credit unions in order to earn higher interest on my cash reserves. Some of the offers are now expired, but the idea is to show you that I do accumulate new accounts every year:
For the most part, I keep these new accounts. I also profited from these promotions via accounts I opened prior to 2019:
I've gotten a few questions about what I do with all of these accounts. Do I keep them forever? Close them immediately? Here's my thought process.
Opening new accounts. In general, I will consider opening a new bank account or credit union account if the following conditions are met: Is the net benefit is roughly $100 or higher? Are the monthly fees avoidable? Is my money not already tied up elsewhere? Does it incur a hard credit check upon opening? Most banks do not perform a hard credit check for new accounts. Many credit unions do, however, as their business model is strongly dependent on lending between members. This used to matter more when you could open 20 credit cards in a year and thus you'd want to avoid having too many inquiries on your report, but nowadays the credit card issuers have limits based specifically on your credit card history and less about your number of inquiries.
However, a lot of it also depends on soft factors. Does it seem like it will be a hassle to collect the bonus? Does this bank/CU offer a history of competitive rates and offers? Does it have a reputation for good customer service?
For inactive bank accounts that you don't care about. For a bank that is no longer offering me something useful and doesn't look like it will in the future, I will set it to paperless statements, remove all external bank account links, and withdraw all my money. Usually, if there is no activity and $0.00 inside for over a year, the bank will quietly close the account for me. If not, there is minimal ongoing mental load and I'll usually just let it sit idle indefinitely. If the account charges a monthly fee or somehow causes me hassle, I will go ahead and close it manually.
For inactive bank accounts that you want to keep open. For a bank where I don't keep my cash there anymore, but I still want to keep it open in case the interest rate improves, a future promotion pops up, or to maintain a perk like free notary service, I will keep at least $10 in the account and also make a $1 in/out transaction once every 12 months. This keeps the account active so that they won't close it without at least some sort of warning.
Finally, I track all my bank accounts using Mint and Personal Capital. I also use a password manager to keep complex, distinct passwords at each financial institution. Enable two-factor authentication where available.
By monitoring all of my open accounts using such services, I help guarantee that I will stay well within the 60-day window provided by Regulation E to notify the bank of any unauthorized activity. If you lose your debit card ("access device") and report it lost or stolen no more than two days after becoming aware of the theft, your liability is limited to $50. If you experience an unauthorized ACH transfer, you must report it within 60 days of the statement. Here's an example from ConsumerFinance.gov:
For example, a consumer's account is electronically debited for $200 without the consumer's authorization and by means other than the consumer's access device. If the consumer notifies the institution within 60 days of the transmittal of the periodic statement that shows the unauthorized transfer, the consumer has no liability. However, if in addition to the $200, the consumer's account is debited for a $400 unauthorized transfer on the 61st day and the consumer fails to notify the institution of the first unauthorized transfer until the 62nd day, the consumer may be liable for the full $400.