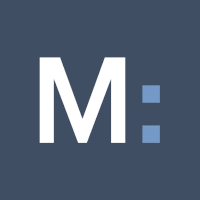 Online bank Marcus (formerly Goldman Sachs Bank) has a new Cash Bonus Offer which includes 1% cash bonus (up to $500) on new deposits on top of their existing interest rate (currently 2.15% APY). Valid for both new and existing customers. Given the holding period, this roughly equates to the same total interest paid as a 3-month bank CD at 6% APY.
Here's how it works:
Enroll first at the offer link and designate a specific savings account to be tracked for this promotion.
Deposit your new funds ($1,000 minimum) within 10 days of enrollment. Multiple transfers within that 10 days is fine, but funds must be new to Marcus Bank.
Maintain your balance at enrollment plus the new funds for 90 days.
Receive your 1% cash bonus (up to $500) on your new funds within 14 days after the 90-day period ends.
To be clear, the bonus applies to new funds added after enrollment, not your total balance. Since the 10-day clock starts when you enroll, you may consider waiting until the last day of 7/29/19 if you need some time to gather your new funds together. However, they can also revoke the offer at any time, so I wouldn't wait any longer than necessary.
This offer is available to new and existing Marcus customers who are not currently enrolled in another Marcus bonus offer. Each customer is limited to one 1% cash back offer, which can only be applied to a single account. For eligibility purposes, each joint owner will be treated as a separate customer. For example, if you apply the bonus offer to a joint account, the remaining joint owner(s) may apply this offer to another account they own if they have not done so already.
Rough math. Given that you can an additional 1% bonus after about 3 months, the bonus itself works out to the equivalent of a 4% annualized yield. 2% + 4% = 6%, so you're looking at the equivalent of a 3-month CD at 6% APY for new money deposits between $1,000 and $50,000. Alternatively, if you are lazy, you could leave it in there for a year and still earn a bit over 3% APY over that year (assuming the base interest rate stays above 2%). That's still good compared to a 12-month CD. Either way, the max benefit is $50,000 of new money held there for 90 days to earn a $500 bonus.
This combination makes it a great 3-month rate at that balance size when compared to my most recent update of best interest rates.
Should I move money out of Marcus and back in to qualify? No, it won't make any difference. Funds deposited in your account prior to enrollment are not eligible for the cash bonus.
I am an existing customer (just recently for their expired $100 promo), and did not see a hard credit check at opening. Since I already have an account, I'll probably be taking advantage of this one as well.
Bottom line. Marcus Bank has a new promotion to attract new money to their Online Savings Account – a 1% cash bonus (up to $500) on new deposits on top of their existing interest rates. This works out to a 3-month holding period paying roughly 6% annualized interest. You must enroll by 7/29 and transfer over new funds within 10 days of enrollment.