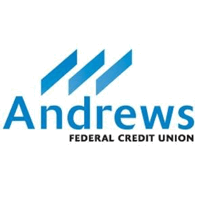 Andrews FCU has a few special certificate rates going on right now. These aren't my idea of doorbusters, but interest rates are low again and these do manage to break the 3% APY barrier (barely).
3-Month Share Certificate at 3.01% APY ($1,000 min). This is their "Black Friday special". Offer valid November 25, 2019 through December 6, 2019.
84-Month Share Certificate at 3.05% APY ($1,000 min). The Special 84-Month Certificate has a penalty equal to 360 days of dividends.
Note that all 3-Month Certificates are automatically set to renew at the 12-Month share certificate rate and term upon maturity. You must manually tell them if you want to simply withdraw.
Please see my Andrews Federal Credit Union Application and Account Opening Review for more details on the opening process. Note that applying for this credit union will result in a hard credit inquiry. They checked my TransUnion report back in 2016.