I'm reading through all these gift guides and so much of it seems just trendy and disposable. Do any of the authors actually own all the stuff they list? How many of these gifts will end up forgotten in a few months? I decided to create an alternative "Permanent" Gift Guide, consisting of things that (1) I actually own, (2) I'd buy again if I lost it (it sparks joy), and (3) I expect to last for a very long time (or at least comes with a lifetime replacement guarantee).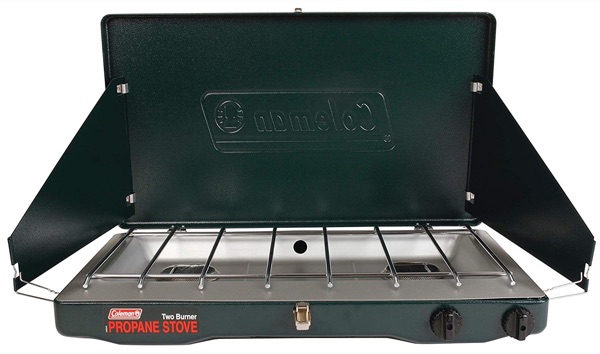 Coleman Classic Gas Camp Stove – $44
We found one of these while cleaning out my in-laws' house, which means it is probably 30+ years old. This is the classic Coleman double burner camp stove, which is simple and sturdy. Even if you aren't a camper, this is useful as an extra burner during Thanksgiving or a backyard party (connect any propane tank with adapter). Use it during a blackout or as part of your survivalist gear. We already had our own Coleman single-burner butane stove, and I had this beefier-looking red copycat on my wishlist.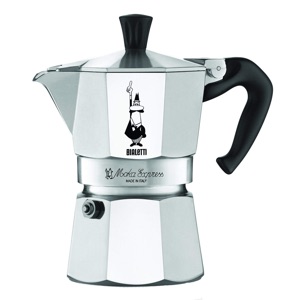 Moka Pot Coffee Maker – $30
A lot of people love espresso, just like the Italians. But traditionally Italians only drink espressos in cafes. They don't have huge, fancy espresso machines at home; they have Moka pots! (Okay, they now like Nespresso pods.) Something like 90% of Italian homes have a Moka pot. Read this Atlas Obscura article for details. I also learned why Cuban households also love Moka pots. Comes in different sizes. Bialetti is the original but there are other Moka pots that are cheaper and with good reviews.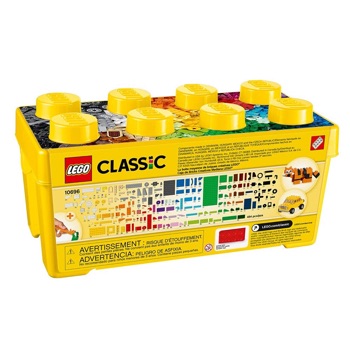 LEGO Classic Medium Creative Brick Box 10696 – $28
When cleaning out my parents house, what were the toys that still worked and my own kids could pick up and start playing with instantly? Legos and Hot Wheels. As a kid, I never ever followed any of the directions that came with a Lego kit, so I am partial to these big assortment Lego mixes. Lego wants their bricks to be biodegradable, which is nice but at least their stuff lasts forever and can be used forever!

All-Clad Stainless Steel All-in-One Pan – $180
I first heard about this brand when they kept winning comparisons by America's Test Kitchen. However, they are quite expensive. Now, you don't need All-Clad everything, but do I think a large stainless steel fry pan or all-in-one saute pan from All-Clad is an important kitchen addition that will pretty much last you forever. (Skip the non-stick All-Clad and go with T-Fal for best non-stick value.) Resurrect occasionally with Bar Keepers Friend.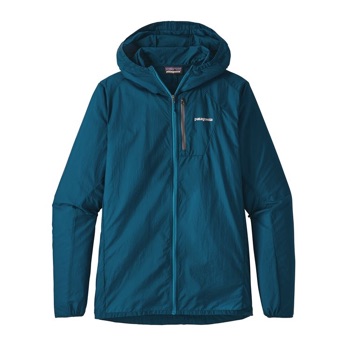 Patagonia Houdini Jacket – Men's and Women's – $100
This ultra-lightweight jacket (3.4-3.7 oz) packs into it's own chest pocket (so there's no extra bag to lose). This means you can throw it anywhere, from your cargo shorts pocket to your purse to your travel carry-on. It's good for wind and light rain (not fully waterproof though) and just those times when you're a bit chilly. It's relatively expensive but the quality is high and it has traveled with me everywhere for several years.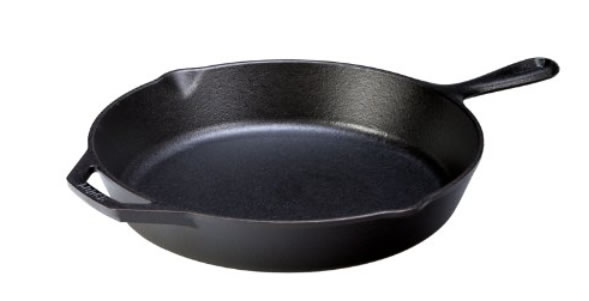 Lodge Pre-Seasoned Cast Iron Skillet – $15
With over 10,000 reviews (!) and a 4.5 out of 5 star average rating, these heavy-duty beasts are trendy again. Great for searing and pan-frying, oven-safe, no worrying about scratches or dings. They will outlive you for sure. Got a rusty one? They are easy to resurrect; here's a quick video on how to season your cast iron. Here's a slightly-more expensive version with a silicone handle and the bigger 12-inch version.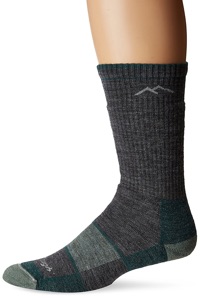 Darn Tough Full Cushion Wool Socks – Men's and Women's – $25
You wouldn't think socks would come with an unconditional lifetime warranty, but they do from Darn Tough. If you wear a a hole in them a decade later, they will still replace them for free. Made in Vermont and comes in different thicknesses for use in both the heat and cold. High-quality wool keeps your feet dry and doesn't stink. These are pricey, but I am slowly collecting them as part of my minimalist wardrobe.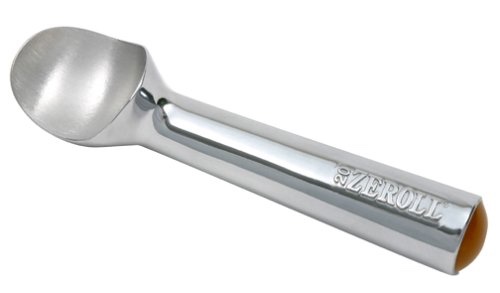 Zeroll Original Ice Cream Scoop – $16
If you walk into an ice cream shop, this is probably the brand that they use. Once you try it, you will wonder why all the other ice cream scoops in the world are so bad in comparison. It has conductive fluid that makes it easier to get through rock-hard ice cream. It creates the perfect ball shape for placing on cones. The 3-ounce size makes medium-sized ball, but other sizes are available. Why not own the best ice cream scoop in the world for under $20?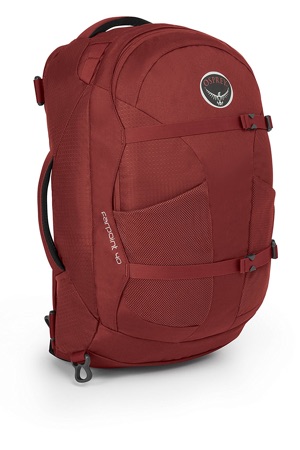 Osprey Packs Farpoint 40 Travel Backpack – $160
After doing a lot of research on travel/hiking backpacks, I decided to plunk down a lot of money on an Osprey Pack. They have an All Mighty Guarantee that will repair any damage for any reason free of charge, no matter when you bought it. So far, I have not been disappointed. Quality materials and construction. (My previous pack was from REI, but they discontinued their lifetime repair/replacement guarantee in 2013.)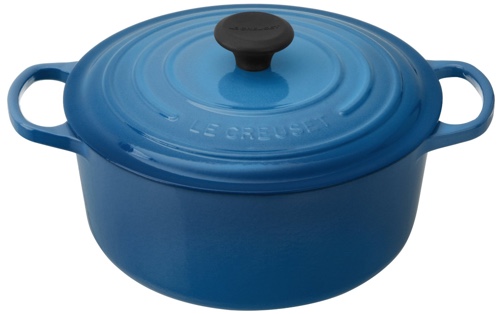 Le Creuset Enameled Cast-Iron Dutch Oven – $350
I cook multiple times a week with our Staub and Le Creuset enameled cast-iron dutch ovens. Cast iron isn't a lot of maintenance, but you do have to keep it dry after each use to prevent rusting (and seasoning it again takes time). With enameling, you can just wash and leave it wet. The dutch oven shape also makes it perfect for braises, stews, and soups. (They also look nicer at dinner parties.) They do run $200-$300 but spread out over years of use it's not that bad. I love ours, but honestly I don't know how much better they are than this Lodge Enameled Dutch Oven which regularly runs under $60.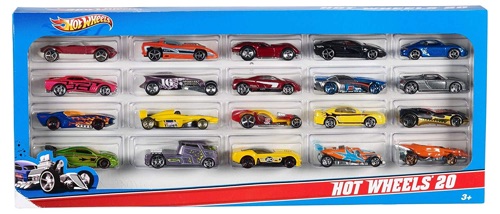 Hot Wheels 20 Car Gift Pack – $20
I gave my old Hot Wheels to my daughters, but will be giving some new Hot Wheels to my nephews. I will admit that some of my old ones seem much more heavy with more metal content than the new ones, but none of the new ones have broken yet either.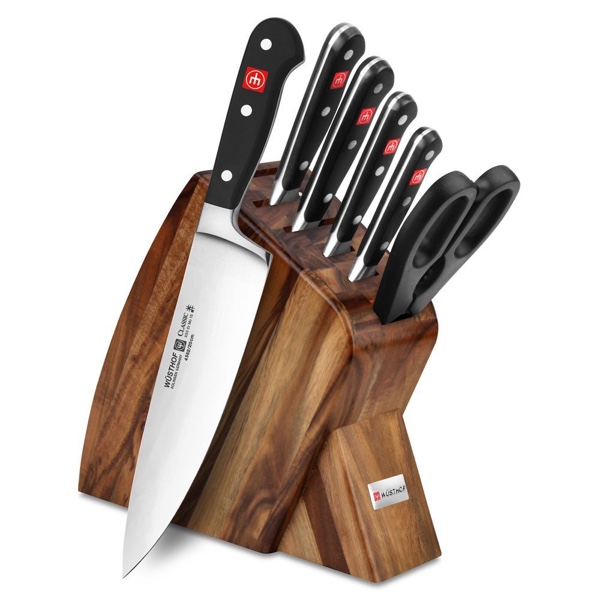 Wusthof Classic Knifes – $350
I remember wondering if Wusthof and Henckels were worth the price as I zapped them onto our wedding registry. Then someone actually bought us a set of Wusthof Classic knives and we proceeded to use them nearly every day for over a decade. They have been professionally sharpened a couple of times (less often than recommended), but they still work perfectly with no chips or rust spots. I bought a $40 Asian cleaver from a shop in Chinatown a couple years ago, and it only lasted a few months before large rust spots appeared. My mom told me I didn't treat it right. Probably. I told her I'd rather spend $80 on a knife and have it last decades even after not treating it right. So I bought this one.
Let me know if you have suggestions (preferably due to personal experience).