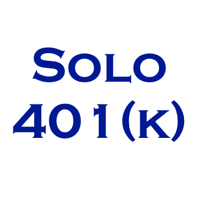 I use a Solo 401k plan because it lets you contribute the most tax-deferred money for a modest amount of self-employed income. At the end of each year, I can more clearly estimate my total income for 2019 and thus my maximum contribution limits. There are several online calculators out there (try Dinkytown or BCM Advisors), although I would cross-check your answers to make sure they agree. Your Solo 401k contribution has two components:
Employee salary deferral contribution. Employees may defer up to 100% of their compensation, up to $19,000 for the 2019 tax year ($25,000 for employees age 50 or older).
Employer profit sharing contribution. Employers may contribute up to 25% of compensation (sole proprietorships must make a special calculation), up to a combined total of $56,000 for the 2019 tax year ($62,000 if age 50 or older).
Here are some sample numbers if you are under age 50 with $50,000 in Schedule C income as an unincorporated sole proprietorship. The numbers are a bit tricky because you have to do things like take out half of the self-employment tax paid, etc. Let the calculator figure out the details, but you can still see that the Solo 401k (aka Individual 401k, aka Self-Employed 401k) offers a much higher contribution limit than a SEP IRA or SIMPLE IRA.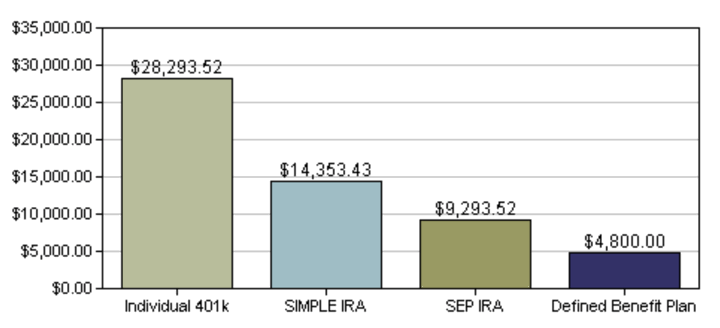 Here are some sample numbers if you are under age 50 had a $50,000 W-2 income from your S-Corporation. These numbers are a bit cleaner, as when you run payroll the employer side of payroll taxes are taken out of the employee paycheck.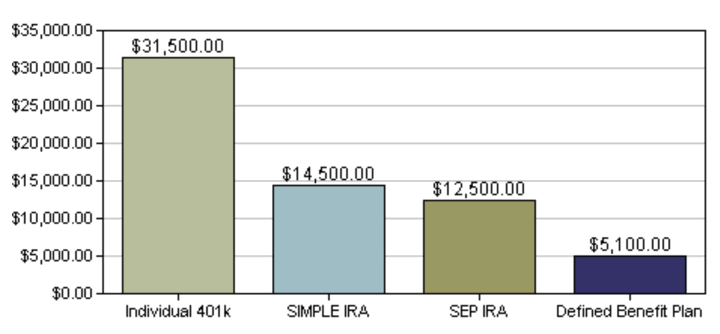 Being able to defer up to 63% of your income ($31,500 out of $50,000) into tax-advantaged accounts is great for aggressive savers. In addition, both Traditional Pre-tax and Roth versions are allowed for the employee portion of contributions as long as your administrator supports it. Note that if you are already making employee contributions to a 401k-type plan from another job, you are still responsible for staying under the $19,000/$25,000 total cap across all your jobs. If you are consistently maxing out your 401k salary deferral in another job, then it may make more sense to stick with the SEP-IRA as it comes with less paperwork.