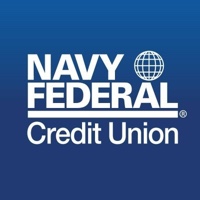 New offers. Navy Federal Credit Union is the nation's largest credit union, but is primary limited to those with a military relationship. However, their membership now includes veterans and family members of veterans. Here are their current banking specials:
5-Year Certificate at 3.50% APY. $1,000 minimum. No maximum. No add-ons. Available as a Share Certificate, IRA or ESA.
Special EasyStart Certificate at 3.50% APY. Open with as little as $50. Make additional deposits anytime (up to $3,000). 12-month term. Certificate owner(s) age 18 and older must have Direct Deposit of Net Pay or payroll allotment and a Navy Federal checking account within 90 days of the certificate issue date.
That 5-year certificate rate would be a top rate in my Best Interest Rates on Cash – July 2019 post. Note that there is an early withdrawal penalty of 1 full year of interest (or all of the interest earned if less than 1 year old). There is no firm expiration date, and the rate can change at any time.
Navy Federal Credit Union has solid bank and loan products, including checking accounts with ATM rebates, competitive mortgage rates, and limited-time 0% balance transfer promotions. Readers have commented on their excellent customer service and the fact that they often keep and service the mortgages and other loans they originate. I would consider joining if you are eligible.