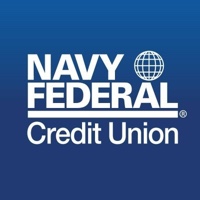 Navy Federal Credit Union is the nation's largest credit union and has recently surpassed $100 billion in assets as reported by DepositAccounts. I can understand their growth, as many of their financial products have very competitive rates, including certificates of deposit specials and mortgage rates. If the recent rate drops have you looking to refinance, I would definitely compare their rates against the major rate quote sites like LendingTree, especially if you are looking for a jumbo loan or other non-standard mortgage type.
You can now join Navy Federal without serving in the military. It is true that until 2017, it was hard to become a member of Navy Federal unless you were active military, Department of Defense worker, or a military retiree. Even honorably discharged veterans couldn't join! However, the current membership rules are more open. Here is their eligibility tool.
If you have ever served in the military, you are now eligible to join. This includes:
Active Duty Army, Marine Corps, Navy, Air Force or Coast Guard
Army or Air National Guard
Delayed Entry Program
Officer Candidate / ROTC
Reservist
Veteran, Retiree or Annuitant
Beyond that, if one of your immediate family members serves or has EVER served in the military, you are also eligible for membership. Immediate family members include:
Parents and grandparents
Children and grandchildren
Siblings and spouses
This applies even if they are not a NavyFed member themselves. You may need some form of identifying document that shows your family member's military relationship. Call NavyFed at 1-888-842-6328 and they should be happy to assist you.
This change greatly opens their field of membership, which I am sure has contributed to their impressive growth in assets. We have never served, but we do have both past and current family members in the military.