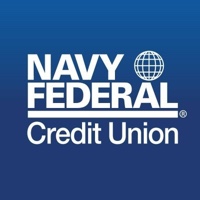 Udpated. Navy Federal Credit Union is the nation's largest credit union, but is primary limited to those with a military relationship. However, their membership now includes veterans and family members of veterans. They just released a few new special offers for December 2019:
37-Month IRA/ESA Certificate at 3.00% APY. $50 minimum. Add-on deposits are allowed at any time, up to $150,000. IRA/ESA only.
$50 New IRA Bonus. Deposit $50 or more to your first IRA within 45 days of account opening and get a $50 bonus.
EasyStart Certificate at 3.50% APY. Open with as little as $50. Make additional deposits anytime (up to $3,000). 12-month term. Certificate owner(s) age 18 and older must have Direct Deposit of Net Pay or payroll allotment and a Navy Federal checking account within 90 days of the certificate issue date.
If you wanted a conservative investment for your IRA, compare this NCUA-insured certificate at 3% against a 3-year US Treasury that is only yielding 1.62% as of this writing. You can also just open with $50 and add more each month.
This 3-month certificate rate would be a top rate in my Best Interest Rates on Cash – December 2019 post. Too bad it is not available outside of an IRA/ESA.
Navy Federal Credit Union has solid bank and loan products, including checking accounts with ATM rebates, competitive mortgage rates, and limited-time 0% balance transfer promotions. Readers have commented on their excellent customer service and the fact that they often keep and service the mortgages and other loans they originate.