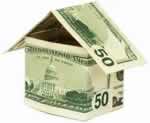 Here's another installment of what I would tell my kids about pursuing financial freedom (if they weren't still in diapers). Previous topics have included the importance of savings rate and whether to focus on earning more or spending less. This time, I wanted to talk about buying a home and mortgages.
Should you buy or rent? Now, there are many buy vs. rent calculators. Here is the best one in my opinion. But as they say garbage in, garbage out, so be careful. Your answer will strongly depend on unpredictable things like future investment performance and/or home price appreciation. In general, the longer you plan on staying in a geographical location (say at least 5-7 years), the better it is to buy your own place. But if you are the nomadic type and want to travel the world, then renting can work out to be much better. In my experience, buying a house often ends up a lifestyle-based decision and not just about the numbers.
If you decide to buy, my opinion is that you should adjust your mortgage size and term to coincide with the date of retirement. I define retirement as when your expenses are exceeded by your non-work income like pensions, Social Security, annuity payments, stock dividends, rental income, or other investment income. Example scenarios:
If you love your job and plan on working for the next 30+ years, then go ahead and get a 30 year mortgage. Maybe you have a job that you could work part-time or isn't very stressful. In this case you have lots of human capital and a long stream of future work income. Take on the 4% interest rate fixed for 30 years, and over time your salary will rise with inflation while your payment stays the same. Be sure to buy a house that you can afford while still investing for retirement. If anything, you could do a DIY biweekly payment plan and pay off that 30-year mortgage in under 24 years.
If you have the early retirement bug and want to retire in 15 years, then you should find a home that you can afford with a 15-year mortgage. The interest rate will be lower and as long as you can swing the payments in the beginning, you'll quickly get used to it. The hard part is to find an affordable home with those higher monthly payments. The hardest part is to be satisfied with it as you'll have the option and expectation from others to spend more. This is why I think the 15-year mortgage is a powerful tool for aspiring early retirees. It forces you to commit to a long-term lifestyle that fits your goals. Buy a house at age 25, and you'll be done by 40.
Let's say you receive a monetary windfall (inheritance, huge raise, IPO) and all of a sudden an early retirement is on the table. I wouldn't necessarily pay off the mortgage completely if you aren't ready to retire yet. You'll want to balance the opportunity to invest in potentially higher-returning investments (stock mutual funds, dividend-paying stocks, other real estate) with pursuing the benefits of having a fully-owned house (less stress, less leverage, lower required monthly expenses). My solution would be to pay enough of the mortgage down such that with your usual monthly payments it advances your mortgage payoff date to match your retirement date. If you won the lottery and that date is tomorrow, then yes pay it all off!
One of my reasons for matching mortgage payoff with retirement date is psychological. When you are working, your paycheck is the same every month. This matches well with a fixed mortgage payment. But investment income is often variable. If the tenant in your investment property decides to squat and you have to spend months going through eviction proceedings, your rental income may drop to zero for a while. Many experts now recommend a dynamic withdrawal strategy from your investment portfolio, which would also result in a variable income. But mortgages are like an alligator. You must feed it; if you don't then it eats you. Other expenses like travel and dining out, those can be adjusted. So I don't like the idea of having a mortgage in retirement, especially if it is a large percentage of your overall expenses.
However, paying off the mortgage too early can also cause regret if the stock market is rising while you're piling money into a 4% mortgage. If you are still in the accumulation phase, at times like now you'll be reminded that you could be investing your paycheck in the market generating higher returns. But if you're retired, that meant your nest egg was already big enough. If the market goes up, your next egg goes up and you are happier. If the market drops, hey, you already have a paid-off house. So that is why I don't recommend paying off the mortgage too early, either.
Finally, early retirement with a paid-off house is great because lower expenses means smaller withdrawals from your portfolio, which also means a lower overall tax rate. In fact, with a mix of Traditional and Roth IRAs, we've seen that a couple could withdraw over $50,000 a year and still pay zero taxes on retirement. A lower income can also help you qualify for things like health insurance subsidies.
Short version to my kids: If you want to retire early and don't move around much, buy a modest home where you can afford a 15-year mortgage payment and save at least 25% of your income. If your lifestyle entails lots of moving around, rent and save 50% of your income.
(Related: Pay Off Mortgage Early vs. Save More For Retirement? Digging Deep Into The Details)