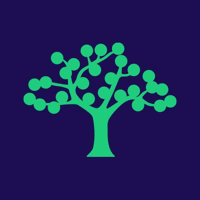 Live Oak Bank is an FDIC-insured internet bank that is focused on lending to small businesses. Right now, their savings account is offering a $200 bonus if you deposit $25,000+ in new funds into their online savings account by 3/31/22 via this special offer page and keep it there for 90 days. This offer is structured very similarly to this expired Marcus deal, down to the nice feature that existing customers are also eligible for a similar deal.

To be eligible for the bonus offer, a new Personal Savings or Business Savings account must be opened, approved, and funded with $25,000 or more in new money by 11:59 p.m. ET on March 31, 2022.

Funds deposited by ACH, check, transfer, or wire must be drawn on an external financial institution to qualify. Deposits transfers originating from an existing Live Oak Bank Personal or Business account via internal transfer, CD redemption, check, ACH transfer, wire, or loan proceeds do not qualify for bonus offer.

A daily balance of $25,000 or more must be maintained for at least 90 days from the date of funding. Bonus offer is available to consumer and business savings customers.
Bonus math. This is a 0.80% bonus on $25,000 if you keep it there for 90 days, which makes it the equivalent of ~3.20% APY annualized. The bonus is on top of the standard interest rate, currently a competitive 0.60% APY as of 3/8/22. This total of roughly 3.80% APY over 90 days makes it a great short-term rate at that balance size when compared to my March 2022 update of best interest rates. Live Oak Bank also has a decent history of offering competitive (although not amazing) interest rates on their savings account and CD products.