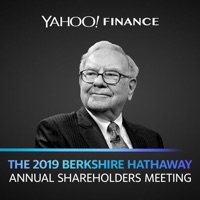 At every annual shareholder meeting, Berkshire Hathaway publishes an official reading list and sells discounted copies through a local Omaha bookstore called The Bookworm. Both Warren Buffett and Charlie Munger have consistently attributed a significant part of their success to their constant reading:
"I insist on a lot of time being spent, almost every day, to just sit and think. That is very uncommon in American business. I read and think. So I do more reading and thinking, and make less impulse decisions than most people in business. I do it because I like this kind of life." – Warren Buffett

"In my whole life, I have known no wise people (over a broad subject matter area) who didn't read all the time—none. Zero. You'd be amazed at how much Warren reads—and how much I read. My children laugh at me. They think I'm a book with a couple of legs sticking out." – Charlie Munger
Here is the 2019 annual meeting handout. Since they don't archive these handouts and books are removed each year, I decided to track the changes here. I just bought a used copy of the Lowenstein biography of Warren Buffett and a copy of the Secret Millionaire's Club (For Kids) from Amazon and the 50th anniversary book direct from Berkshire.
New additions for 2019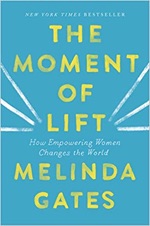 The Moment of Lift: How Empowering Women Changes the World by Melinda Gates. From the Amazon page: For the last twenty years, Melinda Gates has been on a mission to find solutions for people with the most urgent needs, wherever they live. Throughout this journey, one thing has become increasingly clear to her: If you want to lift a society up, you need to stop keeping women down. In this moving and compelling book, Melinda shares lessons she's learned from the inspiring people she's met during her work and travels around the world. As she writes in the introduction, "That is why I had to write this book?to share the stories of people who have given focus and urgency to my life. I want all of us to see ways we can lift women up where we live."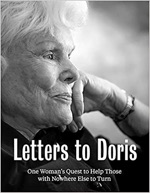 Letters to Doris – One Woman's Quest to Help Those with Nowhere Else to Turn. From the Amazon page: The Letters Foundation is a foundation of last resort that provides humanitarian grants to people experiencing a crisis when no other options exist. These one-time grants provide a hand-up to individuals as they work to stabilize their lives. Established by siblings Warren and Doris Buffett, the Letters Foundation reads and replies to letters from individuals living within the United States.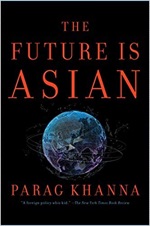 The Future Is Asian: Commerce, Conflict, and Culture in the 21st Century by Parag Khanna. (Charlie's Pick) From the Amazon page: There is no more important region of the world for us to better understand than Asia – and thus we cannot afford to keep getting Asia so wrong. Asia's complexity has led to common misdiagnoses: Western thinking on Asia conflates the entire region with China, predicts imminent World War III around every corner, and regularly forecasts debt-driven collapse for the region's major economies. But in reality, the region is experiencing a confident new wave of growth led by younger societies from India to the Philippines, nationalist leaders have put aside territorial disputes in favor of integration, and today's infrastructure investments are the platform for the next generation of digital innovation.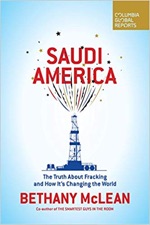 Saudi America: The Truth about Fracking and How It's Changing the World by Bethany McLean. (Charlie's Pick) From the Amazon page: Investigative journalist Bethany McLean digs deep into the cycles of boom and bust that have plagued the American oil industry for the past decade, from the financial wizardry and mysterious death of fracking pioneer Aubrey McClendon, to the investors who are questioning the very economics of shale itself. McLean finds that fracking is a business built on attracting ever-more gigantic amounts of capital investment, while promises of huge returns have yet to bear out. Saudi America tells a remarkable story that will persuade you to think about the power of oil in a new way.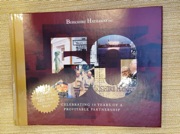 Berkshire 50th Anniversary
About Warren Buffett
About Charlie Munger
On Investing
General Interest
Books from past lists, likely removed due to space constraints.
Here are my own posts related to the books listed above: