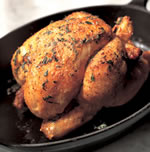 I've been thinking about another excerpt from investor Charlie Munger's biography about his father Al Munger:
Though he could not be described as a lavish spender, Al Munger savored just the perfect thing, whatever it was he needed. Al had learned the joy of artful living from his mother. She shopped for the very best coffee beans, then took great pleasure each morning in grinding them for fresh coffee. It was a Tao philosophy, Midwestern style. In the Tao Te Ching, Lao-Tse urged seekers to regard the small as important and to make much of the little. "The little obsessions," Charlie called them.
This is an appealing idea. Only a select few can afford a Ferrari or Bentley, but most people reading this can afford a great cup of coffee. Instead of focusing your energy on the crazy-stupid-expensive "bests" like an Hermes leather handbag or Patek Philippe watch, why not enjoy the best cheesecake in the city?
Personally, I'm not sure I connect with this philosophy. I like good coffee, but I just buy whatever is cheap and nearby on the days that I need it. I like craft beer, but will drink Bud Light happily. Maybe I have to work on this artful living thing. 🙂
On the other hand, I did buy what may be the world's best nail clipper for under $16. Also, my wife makes what I truly think is the world's best roast chicken based on a really simple recipe by famous chef Thomas Keller. Follow the directions carefully, and it will turn out amazing. Bake some root vegetables alongside it, and you have a perfect meal for under $10.
Do you have an example of something that you enjoy the best of, but it still costs say under $25?