Updated for 2021. When choosing a 529 college savings plan, you can open a 529 plan from any state (not just your own). However, each state can vary widely in what they offer in terms of tax deductions and/or tax credits. So how to do you choose?
If your home state has no state income tax, then you should just pick the best overall plan. (9 states)
If your home state does have state income tax but no tax perks, then you should just pick the best overall plan. (7 states)
If your home state offers tax parity (the same tax benefits no matter which plan you pick), then you should just pick the best overall plan. (7 states)
If your home state requires you to contribute to your home state plan to get the tax perk, then you should compare the annual tax savings against any potential perks from the best overall plan (lower annual expenses, superior investment options, non-compliance with federal rules). In most cases, if you are investing under $200 a month, then you should just stick to the home state plan. (27 states + DC)
Morningstar has published Should You Shop Around for a 529 Plan?, which included a state-by-state summary of the tax benefits. Here is a handy map to see which situation you are in: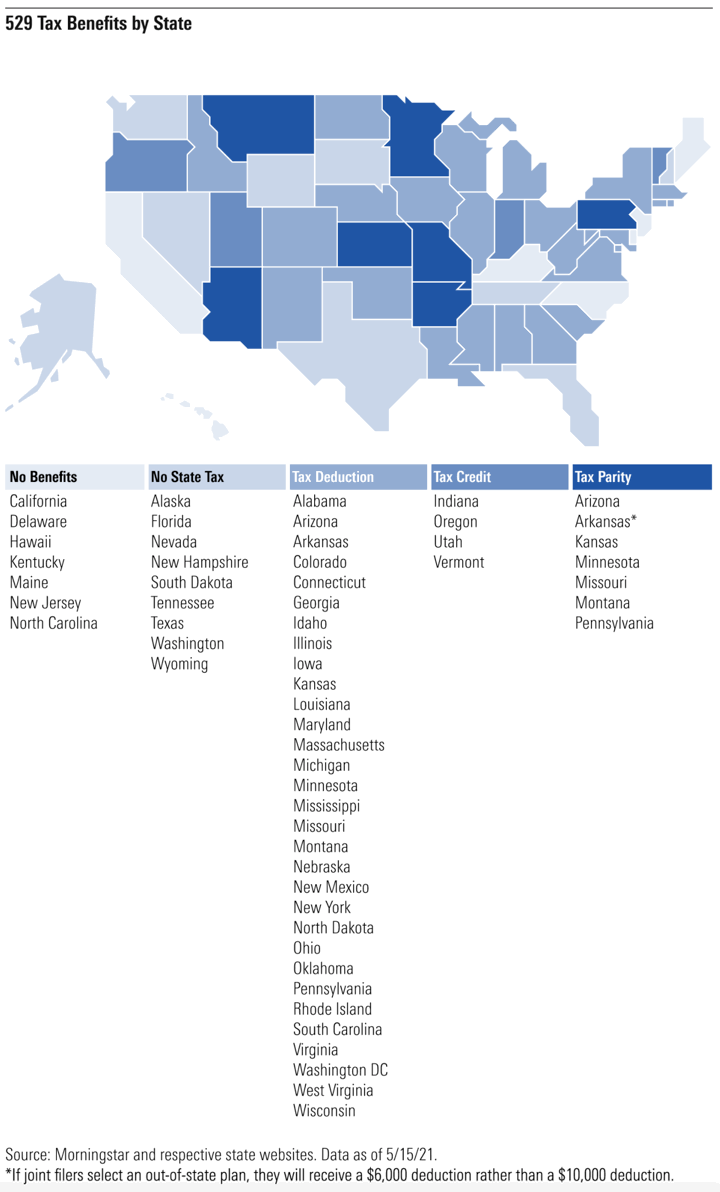 You can also learn more about 529 plans in great detail by downloading their updated Annual 529 College-Savings Plan Landscape.
If you are in the last situation in which you have to do some math, the Morningstar article also runs the numbers for a theoretical household with a $70,000 income and $2,400 annual contribution. The chart is useful to provide a quick idea of your state's tax benefits at a glance, but I would make sure to run the numbers for your income and your expected annual contribution. This Vanguard tool may be helpful to double-check your calculations.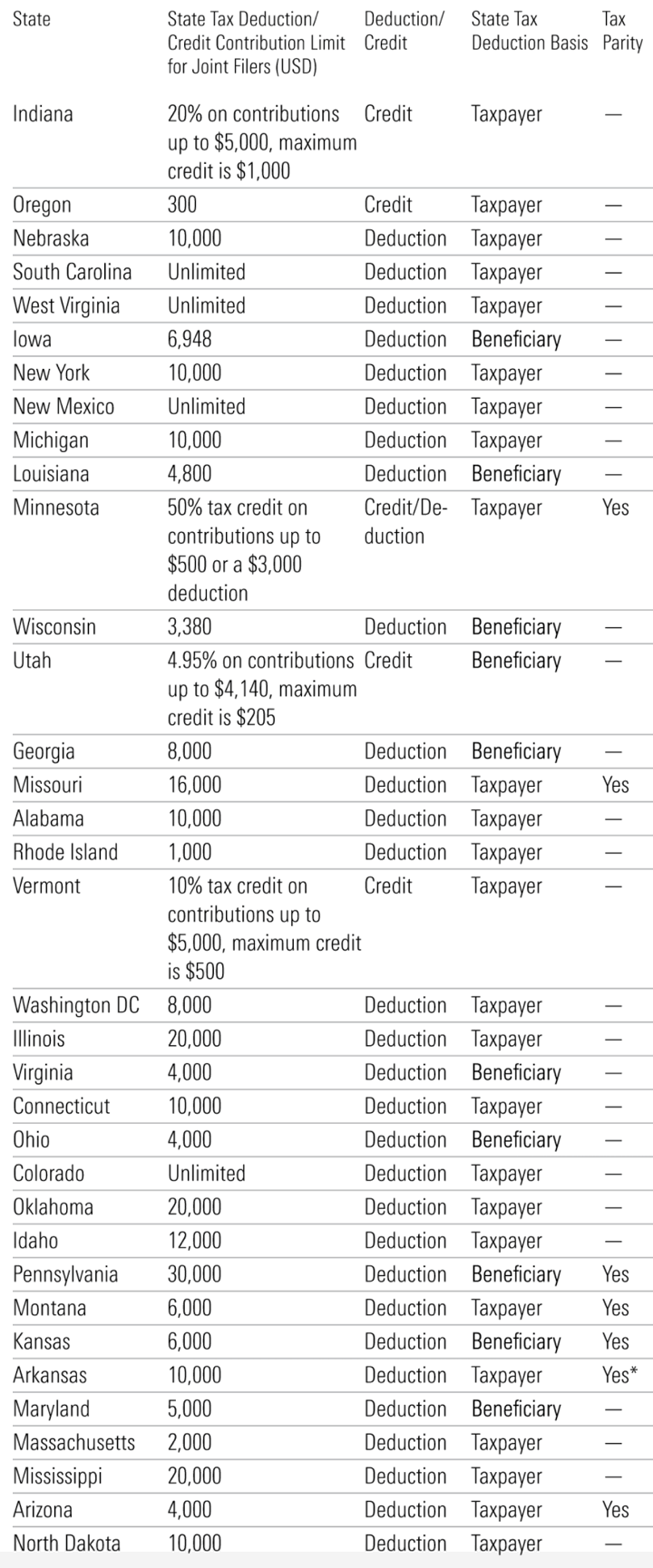 Note that some states will also recapture any tax benefits if you perform an outbound 529 rollover.
Here are the most recent Morningstar Top 529 College Savings Plan Rankings. I personally invest in the Utah My529 Plan for my children due to their DIY glide path feature and DFA fund access, but my second choice would be the Vanguard Nevada 529 Plan if you want something that is more "set-and-forget", especially if you already have other accounts at Vanguard. I wouldn't spend too much time splitting hairs – taking action and starting an automatic savings plan is the most critical decision.