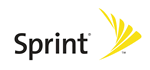 If you are under a Sprint cell phone contract and want to get out of it without paying the steep Early Termination Fee (ETF), check your statements with a billing date in August. Look for the following text:
Administrative Charge Increase & Terms & Conditions Changes for Consumers
Effective 9/9/11, the Administrative Charge will increase to $1.50 per line for customers that receive the charge. For details, visit Sprint.com/taxesandfees. In addition, the Sprint consumer Terms (Ts&Cs) are changing. Please review them carefully at your local Sprint store or Sprint.com/termsandconditions.
You may be "stuck" in a contract, but a contract runs both ways. Sprint is also "stuck" and can't go increasing your monthly bill whenever they want. The law states that if a company makes a material change to the contract, then the consumer has the ability to exit the contract without an ETF if they notify Sprint within 30 days of the notice. As stated on their own fees page: "The Administrative Charge is not a tax and is not an amount we are required to collect from you by law." From the Sprint contract:
You may terminate each line of Service materially affected without incurring an Early Termination Fee only if you: (a) call us within 30 days after the effective date of the change; and (b) specifically advise us that you wish to cancel Services because of a material change to the Agreement that we have made. If you do not cancel Service within 30 days of the change, an Early Termination Fee will apply if you terminate Services before the end of any applicable Term Commitment.
I believe this admin charge used to be 99 cents per line. However they rephrase it, this is a price hike and thus a "material change", pure and simple. If it wasn't material, they wouldn't be raising the prices on their 50 million customers x $0.50 extra = $25 million per month in additional revenue!
Many users on this Slickdeals post as well as some MyMoneyBlog readers have already reported success. You may need to ask for the Retentions Department or a supervisor, but don't them talk you out of it. Sprint knows what they are doing, they just wanted to minimize the publicity, this already happened back in January 2010. One additional tip for some folks who want it is to ask for your line to be marked "out of contract". This will allow you to simply exit your contract, but continue your service on a month-to-month basis. If not, you can ask to cancel at the end of the month to allow time to port your phone number to another carrier. Finally, they may offer you some sort of cash credit or other incentive to stay in contract.