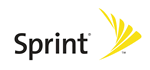 If you are under a Sprint cell phone contract and want to get out, check your statements with a billing date in December. PhoneNews.com is reporting the the following verbage from Sprint:
Regulatory Charge/Ts&Cs Changes
Effective 1/1/10, the Regulatory Charge will increase to $0.40/line. Visit Sprint Ts&Cs or sprint.com/taxesandfees for details; also effective 1/1/10, the Sprint Terms & Conditions (Ts&Cs) are changing. Please review them carefully at sprint.com or on request.
It would appear that the regulatory charge that Sprint is choosing to pass onto you is connected to the change in T&Cs. This is important because the law states that if a company makes a material change to the contract, then the consumer has the ability to exit the contract without an early termination fee (ETF) if they notify Sprint within 30 days of the notice.
You may terminate each line of Service materially affected without incurring an Early Termination Fee only if you: (a) call us within 30 days after the effective date of the change; and (b) specifically advise us that you wish to cancel Services because of a material change to the Agreement that we have made. If you do not cancel Service within 30 days of the change, an Early Termination Fee will apply if you terminate Services before the end of any applicable Term Commitment.
Since Sprint themselves state that this is a change in the Terms & Conditions, it should be possible to exit your contract without an ETF. They'll probably make it difficult, and you might need to speak to a supervisor. I did this a few years ago with Verizon, and they canceled my number on the spot and I had to get a new one. But with the ease of number porting nowadays, you might be able to coordinate things so that you can keep your number after making sure you won't be charged any penalties for canceling.
Added: As to whether this is a "material" change. The .20 increase is NOT some government fee that is passed straight to you. It is NOT required by law. Sprint could choose absorb it into their other costs, or only include it for new customers on new contracts, but they chose to increase it in this way. Think of it this way – 50 million customers times 20 cents per month = $10 million per month in additional revenue.