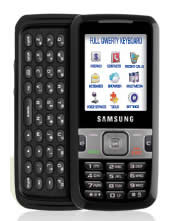 This is turning into telecom week. 🙂 A reader asked me what the best prepaid cellular plans are. (Maybe you quit Sprint without penalty and are looking for an alternative?) Here are the two plans that I would probably use, although depending the specific person another plan might work better due to coverage or usage patterns. Both have no contracts and no credit checks. Let me know if you know of something better.
T-Mobile Prepaid for Light Usage
You can buy a $100 card that last for an entire year with T-Mobile, which gives you 1,000 minutes. That's just $0.10/minute. This gives you a basic cell phone for only a bit more than $8 per month. On a traditional postpaid plan, the taxes and fees alone are $5 per month! If you need more minutes, you can buy more but the best per-minute rate is at $100 refills (which resets your expiration another year as well).
T-Mobile coverage is pretty good is most urban areas, but I'd ask around first. Phones start at $20, although I think you can use any unlocked GSM phone.
StraightTalk by Tracphone for Moderate to High Usage
A relatively new product, StraightTalk offers you 1,000 minutes, 1,000 text messages and 30MB of data for only $30 per month. Everything expires after 30 days. The phone selection for this plan is pretty bad, so don't expect anything with a touchscreen. However, this is a flexible package that offers a generous bucket of minutes, texts, and even casual web surfing for a great price. As compared with postpaid plans, a basic text plan is usually at least $5 per month, and again taxes are usually $5 a month alone. You can also upgrade to an "unlimited" plan for $45 per month.
StraightTalk uses Verizon's cellular network, which is a plus. Phones start at $20, and I don't think you can use other phones. There are some nicer ones that cost $100+. Phones and refills also available at Wal-Mart.