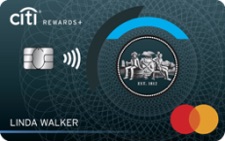 New limited-time 25k offer w/ no annual fee. The Citi Rewards+® Card has improved their sign-up bonus while keeping its 0% introductory APR for 15 months on purchases and balance transfers, round-ups rewards on small purchases, and no annual fee. Here are the highlights:
Improved: 25,000 bonus points after $1,500 in purchases in the first 3 months. 25,000 ThankYou points = $250 in gift cards at ThankYou.com.
For a limited time, earn 5 ThankYou(R) Points per $1 spent on hotel, car rentals, and attractions (excluding air travel) booked on the Citi Travel(SM) Portal through June 30, 2024.
2X ThankYou(R) Points at Supermarkets and Gas Stations for the first $6,000 per year and then 1X Points thereafter. Plus, earn 1X ThankYou(R) Points on All Other Purchases.
0% Intro APR on balance transfers for 15 months from date of first transfer and on purchases from date of account opening. After that, the variable APR will be 18.49% – 28.49%, based on your creditworthiness. There is an intro balance transfer fee of 3% of each transfer (minimum $5) completed within the first 4 months of account opening. After that, your fee will be 5% of each transfer (minimum $5).
Minimum 10 points earned on every purchase. The card automatically rounds up to the nearest 10 points on every purchase, so for example a $1 parking charge or $2 cup of coffee can earn 10 points. This happens on every purchase with no cap.
10% of your points rebated back on the first 100,000 ThankYou® Points redeemed per year.
No annual fee.
Note the following:
Bonus ThankYou® Points are not available if you have received a new account bonus for a Citi Rewards+® account in the past 48 months.
The lockout period is longer, but no longer lumps this card together with other Citi ThankYou cards like the Premier and Prestige.
25,000 ThankYou points = $250 in gift cards. You can view your redemption options at ThankYou.com. I took a quick look and it takes 10,000 ThankYou (TY) points to redeem for a $100 gift card to retailers like Target, Starbucks, TJ Maxx, Lowe's, Home Depot, Gap, Banana Republic, Barnes & Noble, Bath and Body Works, Bed Bath & Beyond, Cabelas, Kohl's, Land's End, LL Bean, Sears, and Zappos. So with 25,000 TY points, you could get 10 x $25 gift cards) from different stores (handy for gifts), or all from the same store. You may also be able to find options to send a check towards your mortgage payment and/or student loan payment.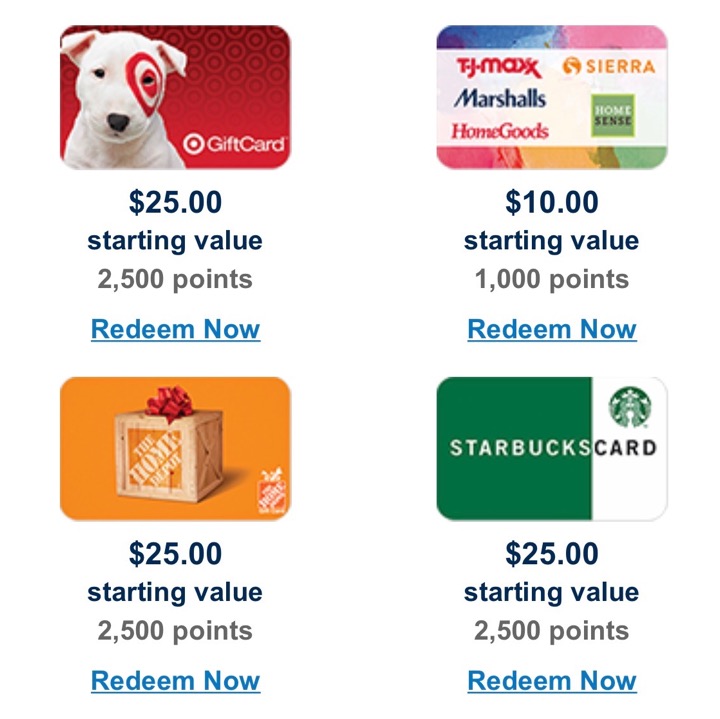 Personally, my default redemption is for Home Depot and/or Lowe's. As an owner of an older house, there is always an appliance or home-improvement purchase around the corner. Target is another useful option.
0% introductory APR on purchases for 15 months. This is one of the longest 0% intro periods on purchases, which means that you can keep charging all your purchases on this card for 15 months and not have to pay any interest. Carrying a credit card balance is obviously not ideal, but in extreme times such an offer can help with short-term cashflow issues and defer your monthly expenses until later. You will still need to keep making the minimum payments each month to keep the 0% rate. There is also 0% intro APR for 15 months for balance transfers, but that comes with a balance transfer fee of either $5 or 3% of the amount of each transfer, whichever is greater.
Round up rewards, helpful on small purchases. The default rewards on this card is 1 point per $1 spent, which is rather common these days. They try to mix things up by making it round up to the nearest 10 points on every purchase. For example, a $1 purchase would earn 10 points, not 1 point. A $2 purchase would earn 10 points, not 2 points. A $11 purchase would earn 20 points, not 11 points. This makes the effective rewards percentage much higher on small purchases. If you make a lot of small purchases, this card is well-suited for you.
If you have a high monthly spend amount, I would recommend the Citi Double Cash card instead, as it earns 2% cash back on purchases.
10% Points Back for the first 100,000 ThankYou® Points you redeem per year. Let's say you get that 15,000 points bonus and earn another 5,000 points from your purchases. When you redeem your 20,000 ThankYou points for a $200 gift card, you'll also get 2,000 points rebated back to your account.
Thank You points in combination with other Citi cards. You may also combine and transfer your ThankYou points earned with this card to other Citi cards that earn ThankYou points:
Citi Premier Card has a big upfront bonus and earns 3X ThankYou points on restaurants, supermarkets, gas stations, air travel and hotels. It also allows you to convert ThankYou points to participating airline mileage programs on a 1:1 basis including JetBlue TrueBlue, Virgin Atlantic, Singapore Airlines, Cathay Pacific, EVA Air, Etihad, Flying Blue by Air France and KLM, and Thai Airways.
Citi Custom Cash Card earns 5X ThankYou points on your top eligible spending category up to $500 spent each monthly billing cycle./li>
Citi Double Cash earns 2X ThankYou points on ALL purchases.
Bottom line. The Citi Rewards+® Card offers a long 15-month 0% introductory APR period on purchases on top of a 25,000 point sign-up bonus worth $250 in gift cards at ThankYou.com. You may also be able to transfer your ThankYou points to hotel and airlines if you also hold other eligible Citi credit cards. There is also a unique rewards structure for those that make a lot of small purchases. No annual fee.