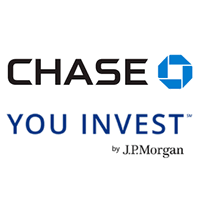 Financial institutions increasingly want all of your money under one roof. Brokerage firms and robo-advisors are adding savings accounts and debit cards. Banks want to let you trade stocks. If you have built up some sizeable assets, you can make extra money when they decide to pay you to move over your assets. Try them out, see if you like them, and move again if you need to.
The self-directed brokerage arm for Chase is You Invest, and they are currently offering up the following transfer bonuses:
$200 with $25,000-$99,999 in qualifying new money
$350 with $100,000–$249,999 in qualifying new money
$725 with $250,000+ in qualifying new money
The cash bonus applies to any new You Invest Trade account (Brokerage, Traditional IRA, or Roth IRA) and is limited to one per customer. You can only participate in one Chase Private Client Checking, Chase Sapphire Checking or You Invest new money bonus in a 12 month period from the last bonus enrollment date. New money must come from outside J.P. Morgan, Chase, or their affiliates.
The $200 bonus is best in terms of percentage (0.8% of $25,000), but in terms of time/effort you may just want to get the biggest bonus. Funds must arrive within 45 days of opening your account, and you must keep it there for 90 days after funding. Bonus arrives 10 business days after that, and may be reported on 1099-MISC. Given the current low interest rates, you may even consider depositing cash. I'm sure their interest in cash sweep is zero or close enough to zero, but you might also consider ultra-short bond ETFs like MINT (still possible to lose value).
If you have that much in ETFs, mutual funds, or stocks at another broker, you could perform an in-kind ACAT transfer over to You Invest, and all of your tax basis information should also move over. Your old broker may charge you an outgoing ACAT fee about about $75, although you should ask You Invest if they will reimburse you for this fee.
There have been some higher bonuses in the past for Sapphire Banking in which you could use You Invest assets to count towards the requirements (ex. $1,000 for $75k in assets), but they are not currently available. This is a relatively new product for Chase, so I wouldn't expect a top-quality trading interface. If you mostly hold index ETFs, it should be fine.
Also see: BofA/Merrill Edge transfer bonus, M1 Finance transfer bonus