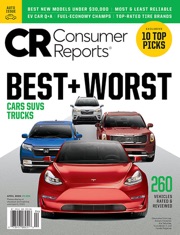 Consumer Reports is well-known for their annual survey of customers about their cars' reliability and ownership costs. While electrical vehicles usually cost more upfront, they also cost less to fuel, maintain, and repair than traditional gas-powered vehicles. But CR has now released much more detailed data about real world results. Here are some highlights from their summary article and full report.
A CR study shows that total ownership cost savings can more than make up for an electric vehicle's typically higher purchase price.
Maintenance costs. Here are the average maintenance and repair costs over vehicle lifetime.
BEV (Battery-Electric Vehicle): $0.03/mile
PHEV (Plug-in Hybrid Electric Vehicle): $0.03/mile
ICE (Internal Combustion Engine): $0.06/mile
The difference increases with the age of the vehicles, breaking down roughly to 2 cents per mile for the first 100k miles and then 4 cents per miles in the second 100k miles.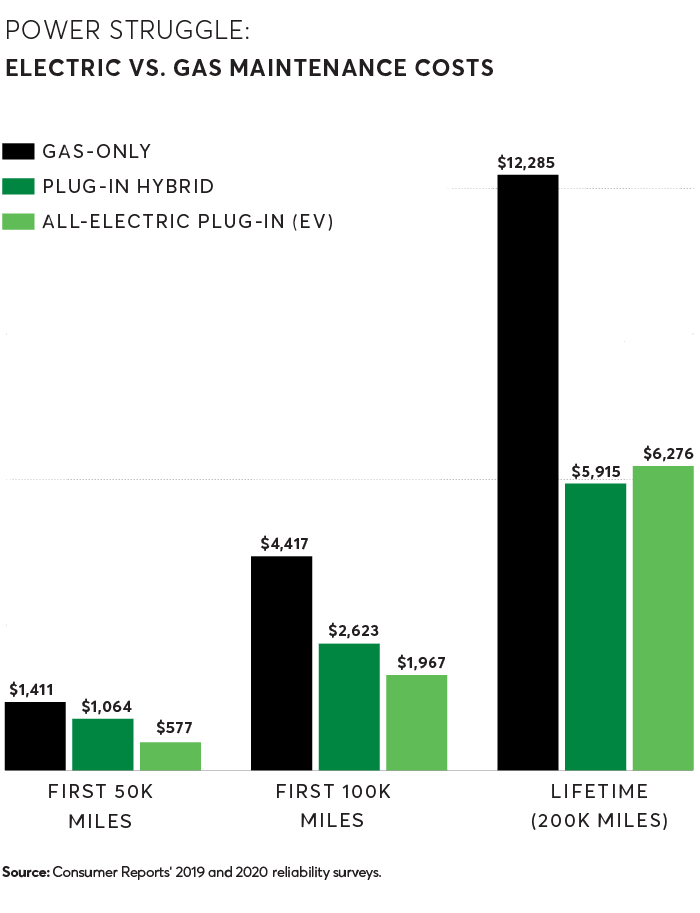 Fuel costs. Most EVs cost on average $800 to $1,000 less to fuel up for each 15,000 miles. This adds up to $8,500 to $11,200 savings over the lifetime of the car. (Prices vary, but most are within 10% of this average. Places where gas costs more is also often where electricity costs more.)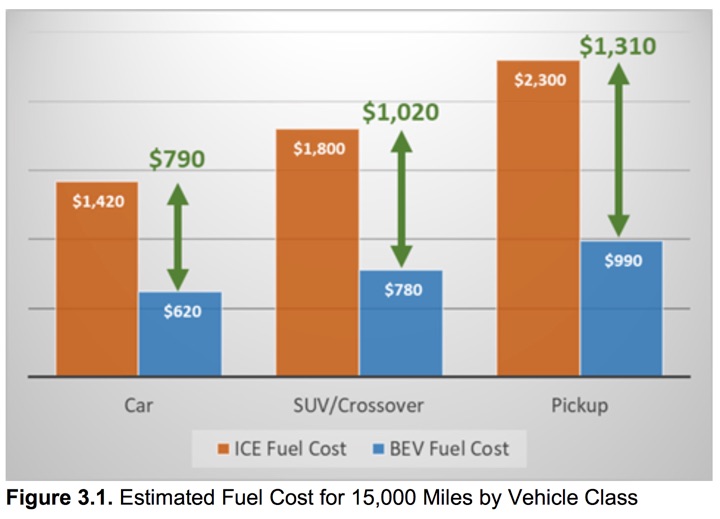 Resale value. It's basically a tie. Both compact and luxury cars of both EV and ICE types lose about 55% of their value over first 5 years, on average.
Here's my super-simplified take. Take any EV upfront price premium, and offset it with:
Maintenance and repair savings. About 2 cents per mile savings in the first 100k miles, and 4 cents per mile savings after that.
Fuel cost savings. Calculate yourself using your miles driven, local gas price, MPG, local electricity price, miles/KWh. Lots of fuel calculators out there.
Depreciation. This will likely be a wash, so no savings.
In the end, that EV price premium is still the most critical factor to your bottom line, but it is nice to have some hard numbers especially about the difference in overall maintenance and repair costs.