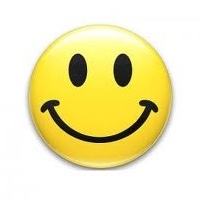 As part of the first week of The Science of Well Being (AKA the "Yale happiness" class), I was assigned two psychological surveys meant to measure my baseline happiness:
PERMA Profiler (Positive emotion, Engagement, Relationships, Meaning, and Accomplishment), "Measures Flourishing"
Authentic Happiness Inventory, "Measures Overall Happiness"
How happy am I? The types of questions asked were interesting, as it revealed what the creators believed were the components and characteristics of happiness and high levels of well-being. I have a hard time believing that anyone never feels lonely or that they always for excited and positive about life, but…
Here's how the world's happiest person might answer these questions:
I consistently feel that I am making progress towards accomplishing my goals. I have direction in my life.
I consistently become absorbed in what I am doing. Time seems to pass quickly when I am working.
I rarely feel anxious.
I consistently achieve the important goals that I set for myself. I am successful at what I do.
I am in excellent health and am satisfied with my level of health.
I consistently lead a purposeful and meaningful life. I spend my time on things that are important.
I consistently receive help and support from others when I need it.
I consistently feel that my life is valuable and worthwhile.
I am consistently excited and interested in things.
I rarely feel lonely.
I consistently feel positive and rarely sad nor angry.
I consistently feel loved.
If aren't part of the online class, you can sign up for a free account at the UPenn Authentic Happiness website to take them yourself. They list many other happiness assessment options as well.
My own measured happiness levels ended up somewhere a bit above the middle of their scales. I hope you didn't think I was deliriously happy, I definitely could do better – why else would I sign up for this course?
Topics not addressed. Neither survey asked about any of the following items. Perhaps they don't correlate with happiness and well-being? Perhaps they do but just not as much as the topics they did ask about? Perhaps something else altogether.
Salary/income
Net worth
Marital/relationship status
Number of children
Prestige of job title
Quality of stuff (size of home, brand of car, model of smartphone)
Physical beauty or attractiveness.