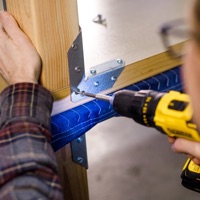 One of the reasons that Amazon, Walmart, and Costco have taken over retail is their relentless focus on low prices. This is both obvious and not-so-obvious, as it means turning down easy profits in the short-term in exchange for growing customers. Amazon operated on a "let's barely break even" basis for years while it mowed down the competition.
One of the symbols of this lean culture is the "Amazon Door Desk". The story goes that Jeff Bezos needed some desks but traditional ones were too expensive, so he made desks from unfinished doors and some 4x4s instead :
It was the summer of 1995, back when Jeff Bezos could count his Amazon employees on one hand and those few employees needed desks. Bezos' friend and employee number five, Nico Lovejoy, says Bezos himself found a scrappy, cost-effective solution right outside their doors.

"We happened to be across the street from a Home Depot," said Lovejoy. "He looked at desks for sale and looked at doors for sale, and the doors were a lot cheaper, so he decided to buy a door and put some legs on it."

With that, the Amazon "door desk" was born. What neither of them knew at the time was that the scrappy, do-it-yourself desk would turn into one of Amazon's most distinctive bits of culture. More than 20 years later, thousands of Amazon employees worldwide still work each day on modern versions of those original door desks.
Another employee later improved the basic design with better hardware. They even have instructions on how to build your own Amazon door desk. Unfortunately, they don't offer details on the parts needed for bracing the 90-degree connections, but here's what I found based on the pictures (why don't they sell this as a kit on Amazon?!):
With many more people working from home and kids distance-learning, this may be a good weekend project. I estimated the total cost at under $150, lower if you have access to some reclaimed building materials. I recently scored some donated 4x4s from my neighbor, but no door. Having the legs cut yourself (most stores will cut to order) also lets you adjust the table heights for kids or other specific ergonomic needs.
You're not being cheap by making your own desk, you are using the same equipment as a trillion-dollar company! My own work desk is a 15-year-old office-supply folding table with scotch tape on it to stop the cheap laminate from peeling. My frugal side is a bit disappointed, as one of these Amazon door desks would have probably lasted even longer.