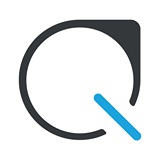 Updated. Plastiq just upped their fee for debit card payments to 1%. Previously, there was no fee at all. Just a heads up for those people with plans for future payments. If you have a payment originally scheduled under the 0% fee structure, according to Plastiq you're still okay as long as you don't edit them. I'd double-check. Here is the text of the e-mail:
As you may know, at Plastiq we're always working on ways to offer the very best service at the lowest possible price. Last year this commitment led us to offer a promotional debit card fee rate of 0%. This will be ending effective today, February 9th, at 5pm PT. However, due to the overwhelmingly positive response to reduced debit fees, we're excited to offer an on-going reduced rate of 1% for personal debit card payments (rather than the standard 2.5%).
Original post:
Plastiq.com lets you pay bills and invoices with a credit or debit card, even if they don't usually accept them. The service fee is 2.5% for credit cards and 1% for Visa and MasterCard debit cards. However, they run limited-time promotion with lower fees. They will charge your card and send out a paper check to the payee (direct bank transfers to a few), so you'd want to plan ahead for any snail mail delays. They recommend 10 business days to be safe. More ideas from their site:
Rent or Mortgage
Homeowners Association (HOA) dues
Tuition
Childcare costs
Buying a car, RV, or ATV
Income or business taxes
(EXPIRED) The last promotion ran until November 30th, 2015 and lets you make payments with a 1.5% fee for one-time, immediate MasterCard payments.. Here is their blog announcement. No minimum amount required. Does not apply to recurring payments. No special promotional code or sign up required.
Selected fine print:
Thanksgiving is just around the corner, but why wait until then to show how thankful we are that you've signed up with Plastiq? To make the holiday even sweeter, we're excited to share that today is the start of a special promotion. Get a 1.5% rate for all one-time, immediate MasterCard payments to any business! […] This promotion will expire on November 30, 2015 at 5 p.m. PT.

Why would I want to pay a 1.5% service fee?
Sign-up bonus spending requirements. Sign-up bonuses often having spending requirements. For example, you might get a $500 value bonus but need to spend $5,000. Well, that's effectively 10% back so if you need a little help to get over that hurdle, it's okay to pay a 1.5% fee. Here are some recent cards with big $500 value bonuses but also spending requirements:
2% cash back credit cards, or similar. If you have a rewards credit card that offers 2% cash back (or equivalent value in points), then you can still make a slight profit by putting them on your credit card. A current example is the Citi Double Cash Card. For example, if you have a tuition bill or tax bill of $5,000 and you earned 2% cash back while paying a 1.5% fee, your net 0.5% is $25.
Combine a rewards card + 0% APR on purchases. Many credit cards offer 0% APR on purchases for an introductory period of 12 months or longer. If the card also has a half-decent rewards program on purchases, the combination of purchase rewards and spreading out the payments over a year at no interest could be attractive.