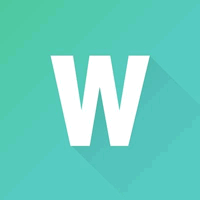 Here's a quick review of a new credit service called WalletHub. While the stated mission is to help improve your financial situation, at its core is a service that offers free credit score, free credit reports, and free credit monitoring. In exchange, it will use your personal data to show match you up with advertised offers like car loans, credit cards, and prepaid cards. Highlights:
Free non-FICO credit score, updated daily. Credit score model is the VantageScore 3.0, scale 300-850. Credit bureau is TransUnion.
Free daily access to full TransUnion credit report. You can take a look at your full TransUnion credit report on any day, but keep in mind that TransUnion only updates the data once a month.
Free daily credit monitoring. Since they are already checking your data every day, Wallethub will send you an e-mail alert if there any significant changes to your TransUnion credit report.

The competition. As noted, this is not a FICO score but something called the VantageScore 3.0. These "FAKO" scores are still useful for tracking changes to your credit report information. However, competitor CreditKarma.com already offers the VantageScore 3.0 for both your TransUnion and Equifax credit reports. CreditKarma updates your score once a week, as opposed to WalletHub's daily. Both offer daily credit monitoring based on TransUnion data.
Bottom line. For most people, I would say covering two out three credit bureaus by Credit Karma on a weekly frequency is better than the single bureau on a daily frequency. However, I know there are some folks that are meticulously rebuilding their credit and may appreciate daily score updates. The same folks may appreciate full TransUnion report access. I am satisfied with ongoing daily monitoring from Credit Karma and the free annual report mandated by the government. You could always use both if you are okay with providing both services your Social Security number and other personal information.