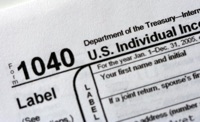 For the last few years, I've completed my personal returns top-to-bottom using each of the three most popular online tax prep providers – TurboTax, H&R Block, and TaxACT. I started my 2015 tax year returns this weekend, but each one was close enough to last year's experience that I couldn't bring myself to do all that repetitive data entry again. I did run through the major categories, explored the import features, and tried contacting their customer support.
The major differentiating factors remain price, time-saving features, audit support, and ability to answer specific tax questions. All three offer a "Maximum Refund Guarantee" (relative to competing software) as well as an "Accuracy Guarantee" (relative to your tax bill or refund amount) that says that they will pay any penalty and interest assessed by the IRS or your state due to calculation errors on their part (though H&R Block limits this to $10,000). Actual cost can vary widely with sales and discounts, listed here are just the everyday prices. My condensed review:
Most expensive. Federal Deluxe regular price is $34.99 w/ e-file and supports itemized deductions. However, you need Premier at $54.99 if you have an investment gains or rental property. State return price is $36.99.
Best import features. Imports a lot of information from last year's return. Automatically imports W-2s from many payroll providers and (by far the most) 1099 forms directly from financial institutions, both saving time and improving accuracy. Works with free "ItsDeductible" program to help with recording charitable donations.
Moderate audit support. You get help, but no in-person representation.
Moderate tax advice – You can request a phone call-back, wait time given upfront (10 minutes for me). Good online question database.
Annoying upsells. Intuit always feels like they are trying to extract the most money out of you.
Bottom line: The time-saving choice if you have a lot of brokerage transactions, W-2s, or other 1099 forms to electronically import this year. Also if you have a lot of details to import from last year's return with TurboTax. It may be worth the extra cost to avoid tedious data entry.

TaxACT Online
Least expensive. Federal Plus regular price is $19.99 w/ e-file and supports itemized deductions, capital gains, and rental income. Federal + State return combined including e-file at $19.99.
Limited import support (worst of the three). Free Donation Assistant® feature to track charitable donations.
Limited audit support (worst of the three).
Limited tax advice quality (worst of the three). The hardest to find real person help. You can get phone support, but only if you pay first. Online question & answer database is available.
Bottom line: The value choice if you just want accurate DIY tax return software and don't need any extra assistance.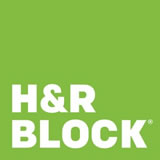 H&R Block at Home Online
Middle-of-road pricing. Federal Deluxe regular price is $34.99, which supports itemized deductions and capital gains. You need Premium at $49.99 for rental property. State return price is $36.99.
Moderate import support for 1099s and W-2 (not as broad at TurboTax, better than TaxACT).
Best free audit support. Only product that includes an H&R Block Enrolled Agent actually attending your audit in-person. However, consider whether you would hire your own representative in the actual event of an IRS audit.
Easiest to get in-person tax advice. Free Live Chat included, wait time given upfront (4 minutes for me). Good online question database.
Bottom line: The most helpful choice if you don't quite want to pay to person to do it all for you, but you are worried you might need some assistance. Based on overall experiences, H&R Block uses their brick-and-mortar experience to provide the best answers if you have tax questions. You also get the assurance that a federally-authorized enrolled agent will guide you for free through a potential albeit unlikely audit.
Tim Gray did his annual NY Times comparison as well, with very similar experiences to my own. As he puts it:
Each program's maker has staked out a place in the market where it excels. TurboTax's technology is the smoothest to use — the program rarely frustrates and offers a few features each year the competitors don't match. Block's tax help is the easiest to understand and get access to. TaxAct's offerings are the cheapest.
I would add that although each product still has their strengths, this year the margins are getting closer. All three offer guidance throughout the filing process. In terms of price, TaxACT is still the cheapest but the total cost is higher than in previous years. In terms of online interface, all three are pretty similar, with TaxACT modernizing parts of their interview process. H&R Block remains best at one-on-one tax advice, but all three offer tax question databases (and really, there's always Google for everything else). As the feature leader, TurboTax added a few more incremental things like a slick smartphone and iPad apps which you can use simultaneously with the traditional web browser version. Overall, the competition has made for slightly better products across the board.
All of these sites work on a "start for free" basis, so you can also try them out yourself before having to commit and pay anything.