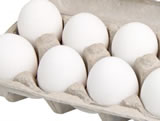 Reading Warren Buffett's Annual Letter always reminds me that stocks are not just some numbers that bop up and down, but are shares of real businesses with land, factories, knowledge, and hard-working people. This helps reassure me that the value of those companies taken together will never go to zero, and will eventually rebound and grow over the long term. At the same time, once you stop working and start selling shares, the prospect of going to zero is real. If you combine a prolonged bear market and forced withdrawals at depressed prices, you risk permanently impairing your portfolio.
According to a Merrill Lynch survey of wealthy families with $5+ million (not just people on the street!), 39% of them thought you could spend 6% or more from your portfolio indefinitely. The reality is closer to 3%.
When you see the term safe withdrawal rate, it almost always refers to how much money you can safely withdraw from an investment portfolio each year without running out of money. Usually, this number is set during the first year, and is adjusted annually for inflation. The key phrase is "without running out of money". You could start out with a $800,000 dollars, but as long as you end with at least $1 and never drop below zero, you're considered "safe". In the real world, having your portfolio nosedive while you're still relatively young may cause you to panic prematurely.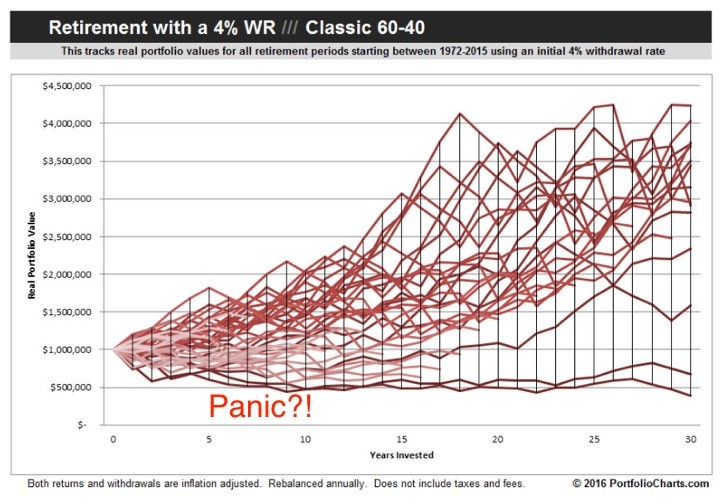 Since I last mentioned PortfolioCharts.com, the creator Tyler has released a new tool called the Withdrawal Rates Calculator. It is quite cool, at least for an asset allocation geek like myself. You can enter your own custom asset allocation, and it will show both the historical safe withdrawal rate and the sustainable withdrawal rate. As defined there, a sustainable withdrawal rate is one where you must end the period with your initial principal amount, for example you must both start and end with $800,000 dollars.
Here are the results for the Classic 60/40 portfolio:
60% Total US Stock Market
40% Total US Bond Market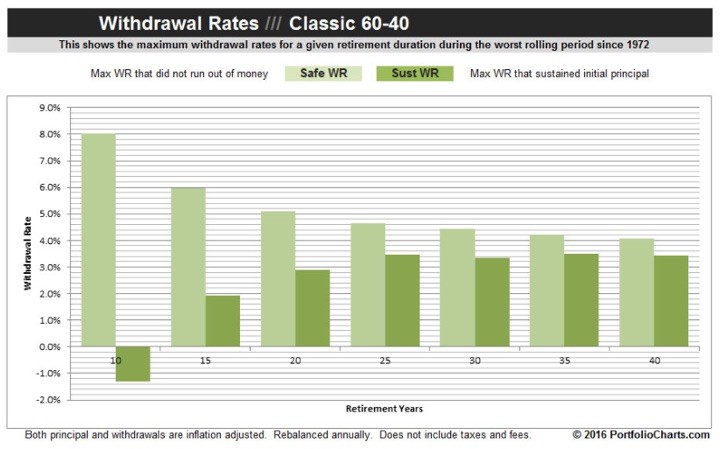 Here are the results for the Swensen Portfolio, on which my portfolio is loosely based:
30% Total US Stock Market
15% International Developed
5% Emerging Markets
15% 5 Year US Treasuries
15% US TIPS
20% US REIT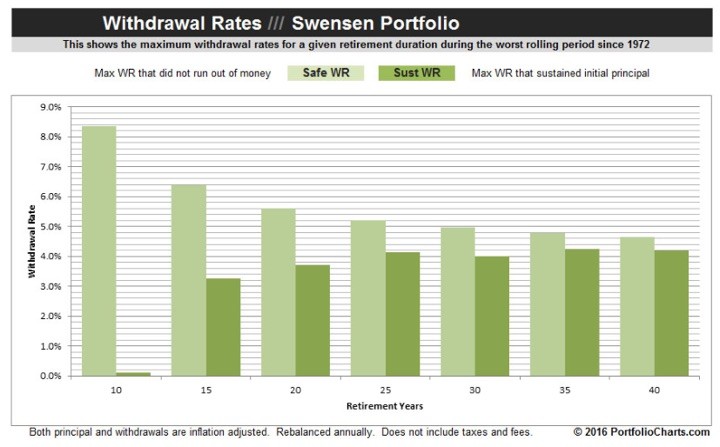 For the Classic 60/40 portfolio, the rough numbers for a 40-year period are 4% for Safe WR and 3.4% for Sustainable WR. For the Swensen portfolio, the rough numbers for a 40-year period are 4.6% for Safe WR and 4.2% for Sustainable WR. If you were to focus on the sustainable numbers, that's a surprising result of 24% higher withdrawals with the Swensen portfolio (and other asset allocations do even better!)
Can you depend on these historical differences to persist into the future? I would be careful about looking at things too finely, as correlations are always shifting. However, I do prefer using the sustainable withdrawal rate number for my own early retirement planning, and I am thankful to have this tool to tinker with.
(You may also be interested to know that a 100% US stock portfolio, despite its higher historical average returns, has a slightly lower 30-year sustainable withdrawal rate that either of the options above.)