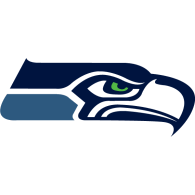 Back again for the 2019-2020 season. If you are a resident of Washington state and age 18+ (as indicated by your Skymiles account), you can register at www.12status.com and receive the following perks from Delta Airlines:
1 bonus mile for each passing yard accumulated by the Seattle Seahawks (regular home and away games).
Priority boarding when departing out of SeaTac Airport on Delta during the season (Thursday, August 29, 2019 through Sunday, February 2, 2020).
12% off 2 Lyft rides (up to $5 off each ride) to or from Sea-Tac. Begins Thursday, August 29, 2019. Ends Monday, February 3, 2020.
There is nothing else you need to do to be eligible. This usually adds up to about 3,000 to 4,000 free Delta miles, so why not? If you signed up for this last year, you still need to re-register again for this year.