In late 2013, Time Warner Cable announced a new tier called Everyday Low Price Internet (ELP) for $14.99 a month + taxes. Speed is 2 Mbps download and 1 Mbps upload. The $14.99 a month is not a sale or promotional rate, that is the retail price available to anyone. If you are located in a Time Warner service area and are looking to save some money on your monthly bill, this is an option to consider. You won't be able to stream HD Netflix on it, but it should work fine for e-mail and web browsing.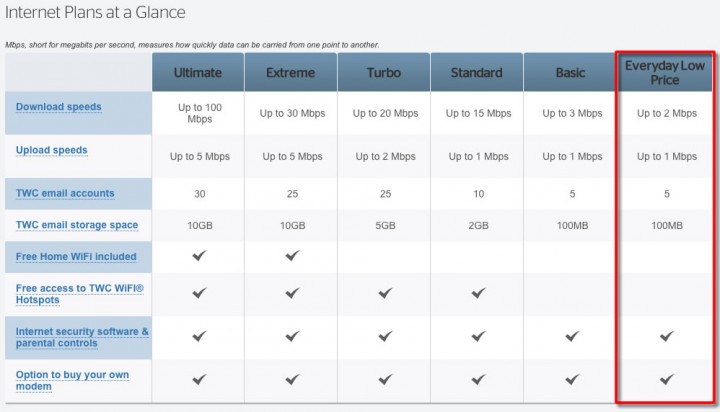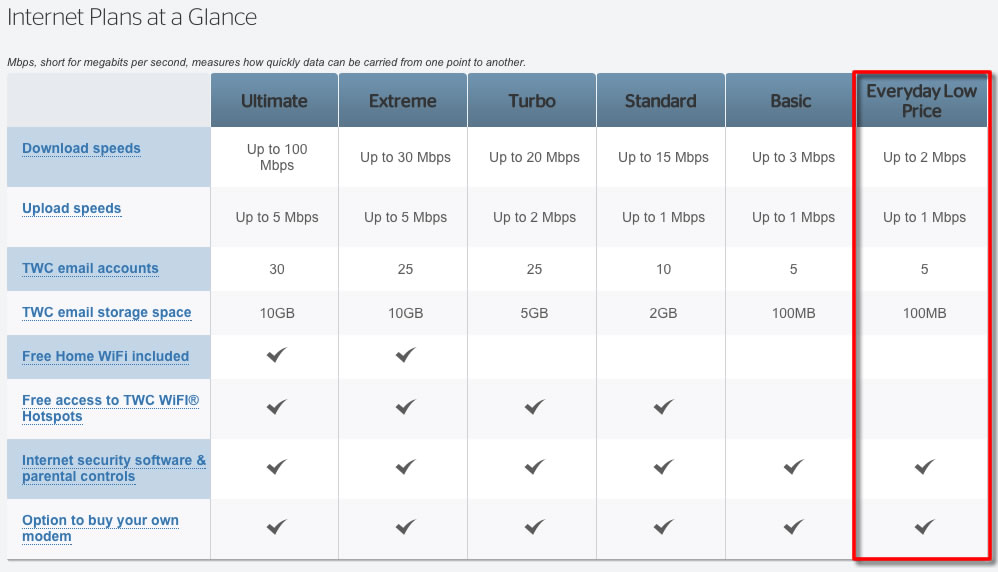 Things that are not included in the plan:
Cable modem rental (additional $5.99 a month) – Get around this by purchasing your own modem from their qualifying model list. Example is this for Motorola Surfboard SB6121 for $68.99. More details on buying your own cable modem here.
Home WiFi (additional $4.95 a month) – This feature is nothing more than a WiFi router that may be integrated into your cable modem. Either buy a cable modem with WiFi, or better yet just buy a separate router for under $20. Example is this well-reviewed TP-Link Wireless Router with lots of customization features for $19.99.
Installation. I was quoted $29.99 for installation, but it may vary by location. You can also try to "self-install" for free if you have had the service at that address before. Existing customers can downgrade to this plan by calling in, there should be no need for a service visit.
Note that the above are not included on their standard high-speed internet plans either.