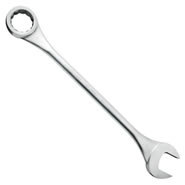 When it comes to constructing an investment portfolio for yourself, there are many things you could tweak and maximize. Obviously, you can look back at historical data and maximum past annual returns while minimizing volatility. For some, this means more stocks and less bonds. Or buying small companies over huge companies. Or buying "value" stocks with low price-to-book ratios over those with high price-to-book ratios. Or buying stocks with high dividend yields. Or buying asset classes with momentum. Or often, a big mishmash of all of the above.
But really, do most folks invest in these "optimized" portfolios really understand them? What if we worked to maximize something else instead?
From Patrick O'Shaughnessy of Investor Field Guide:
I believe the most pertinent question to ask about any systematic/quantitative strategy is not "how hard would this be to replicate" but rather "how hard would this be to stick with."
From Tadas Viskanta of Abnormal Returns:
The best thing investors can do is put their time, effort and energies in finding a strategy they can stick with. The same goes for those who provide financial advice to a broad audience. This may not sell as well but at least it has some grounding in reality.
If you don't understand why you're buying something, then it may be better just to stay away until you do. For example, I don't understand commodities futures or oil prices. I don't understand gold at all. If their prices fall, I have no idea if, when, or why they will rebound. (But you might.) In contrast, if buy all the US companies weighted by their market value, then I feel confident that eventually those companies as a group will work things out and come back. (But you might not.) I also hold a big slug of government and municipal bonds as I think they have very low credit risk. (You might disagree.)
This need for understanding can be either a positive or negative when making the case for financial advisors. A good financial advisor will explain things in a manner you understand, and keep you on track during times of stress. A bad financial advisor will simply sell you an "advanced" portfolio vetted by super-skilled geniuses, leaving you even more scared during a market crisis ("if even the smart guys didn't see this coming, then is the sky falling?!?").
Bottom line: Think carefully about how likely are you to stick with your portfolio during both boom times and panic.