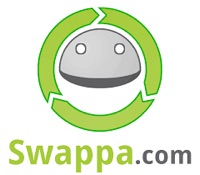 I set up a cell phone line with Republic Wireless (RW) in October 2014 for my parents, but they eventually chose to switch over to used iPhones. This meant we had to move off of Republic Wireless and sell their Moto E phone as it wasn't compatible with their new carrier. As I had heard some good things about buying and selling phones on a new marketplace called Swappa.com, I decided to try them out.
Republic Wireless requires special software on their phones enable their WiFi-calling features, which means that RW users either need to buy a new phone directly from them or buy a used RW-modified phone on the secondary market. You can find phones on cellular forums, eBay, and Craiglist, but it can be a headache to deal directly with individual people with no intermediary assistance.
Here are some highlights of selling on Swappa:
Similar to eBay, Swappa is a connecting marketplace. The seller is still taking payment directly from an individual buyer.
Swappa relies on PayPal to provide certain protections. Seller gets paid before shipping. Swappa does not provide any escrow-type service.
Users can link eBay account ratings to encourage trust from prospective buyers.
No listing fee. No fee to cancel listing, as long as it hasn't sold yet.
No seller fee (technically) but there is a $10 sale fee. If the list price is $100, then the seller gets $90 and Swappa gets $10. Featured listings are extra.
Standard shipping is also included in the list price, paid by buyer. So that's another $6 to $7.
Depending on your PayPal account, you may have to pay transaction fees at PayPal.
Here's a brief overview of the selling experience:
Your device must meet their requirements (fully functional, clean ESN, and no outstanding financial obligations).
You must provide a valid ESN to avoid "bad" phones with blacklisted ESNs. ESNs are kept private from buyers until sold.
You must upload a picture with your phone and any accessories, including a handwritten note of your listing number. I just used another smartphone to take a picture and was done in minutes.
Depending on the situation, you may have to provide additional verification pictures. I had to provide a photo that included the ESN screen of my phone.
You can see the historical selling price of the phone, and then set your own price.
According to their historical charts, the average selling price was $70. I was more interested in a fast sale, so I listed my phone for $65. Here was the pricing history for the Moto E (1st Gen):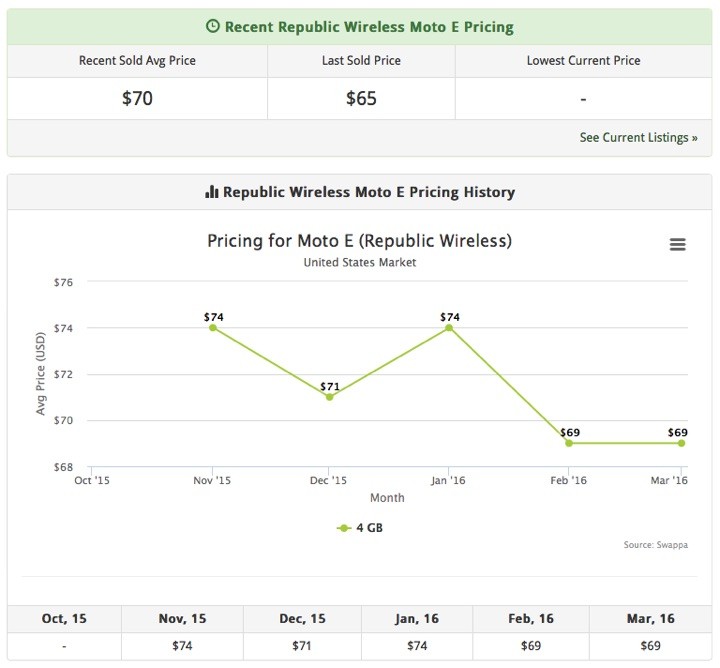 It sold within 6 hours of listing, and was paid via Paypal immediately. I bought our Moto E for $99 brand new in October 2014. My net was $65 – $10 fee to Swappa – $7 shipping = $48. That worked out to a phone depreciation rate of just $3.20 a month. For comparison, the 2nd generation Moto E is currently $129 new and is running about $85 used on Swappa.
In general, as a seller, I was very satisfied with the process. I could have probably sold for roughly the same price on eBay, maybe eeking out a couple more bucks, but I felt the listing process was faster at Swappa. The $10 sale fee may be a little more than the 10% fee that eBay charges on a cheap phone, but much less than eBay charges on an expensive phone (ex. 10% of $400 would be $40). There was a little confusion in the beginning regarding my ESN, but the online support from the staff was prompt and courteous. I would sell my phone using Swappa again.