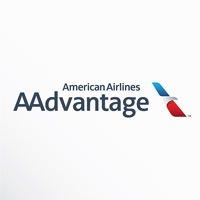 In celebration of the 35th anniversary of the American Airlines AAdvantage® program, they are running a Miles for Milestones promotion.
To get the first 350 miles and enter the 350,000 mile sweepstakes, you just need your name, e-mail, and AAdvantage account number.
To get the second 350 miles, you'll have to share something on your Facebook page, Twitter account, or e-mail them directly.
Screenshot: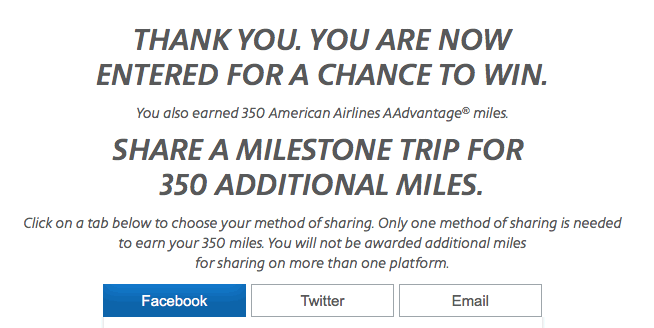 Between my wife and I, we tried the e-mail option and the Twitter option. After sending the e-mail, we got an auto-reply but no direct confirmation of qualification for the bonus miles. After sending the tweet, we got an instant Twitter reply with a link to verify the tweet. The Twitter option felt more concrete and satisfying, but the e-mail option is more private.
This will extend the life of your miles, as AA miles currently expire after 18 months of inactivity. Keep in mind the terms state it may take up to 8 weeks for your bonus miles to post. Ideally, 700 miles for each family member in under 5 minutes.