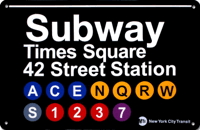 We all know that the longer the commute from where everyone works, the lower the rent. In many cities during the housing boom, the saying went "just keep driving until you can afford something". But what if the relationship between commute time and rental price wasn't steady? What if a few minutes of extra commute time would save you several hundred dollars a month?
There are indeed some great relative values in New York City, according to the results of a study by apartment listing site Renthop, via This Is New York. Here are the median rents for one-bedroom apartments nearest every subway stop in New York City: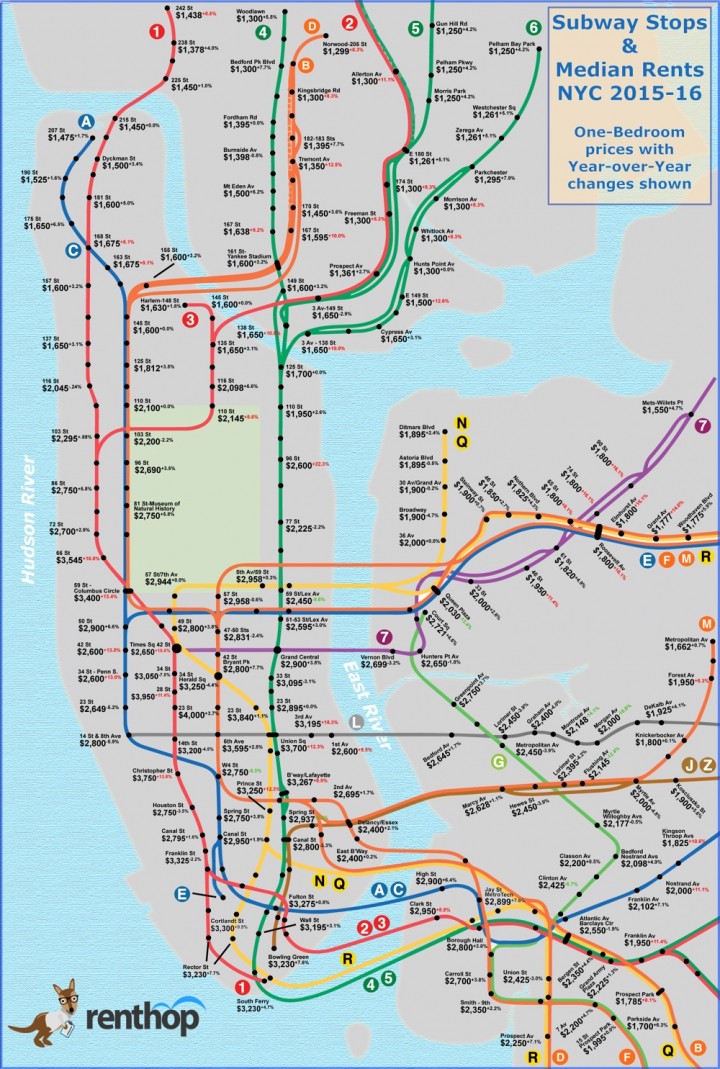 Highlights from their analysis:
The extra few blocks from 66th St to 72nd St could save you $845 per month. Granted you might really like the Lincoln Center area, but that's enough extra dough for a trip or two to the NY Philharmonic, the Met Opera, or even dinner at Jean-Georges.

A good rule of thumb is that each stop is about two minutes apart (except express stops and when crossing a bridge), assuming there's no "debris on the track" or "train traffic ahead". Consider this when calculating what your time and commute is worth to you. An extra stop on the J/M/Z train past Marcy Ave will save you about $175, and each subsequent stop saves another $100 or more. The same holds true heading into Queens.
Someone should make a similar graphic for all the of the major cities with high usage of public transportation: Washington DC, Boston, San Francisco Bay Area, Chicago, and Philadelphia. From Wikipedia: