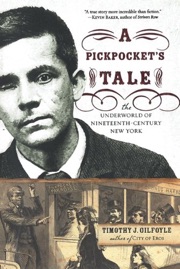 Here's an educational post on How Discount Brokerages Make Money by Patrick McKenzie. It seems reasonable that a DIY investor understand these sources of revenue at a basic level: net interest, commissions, asset management fees, wealth management fees, securities lending, and payment for order flow.
For me, the biggest takeaway is that brokers make a lot more money quietly shorting you on cash interest than upfront from the big-banner-ad commission fees. Did you know that only 7% of Schwab's revenue comes from commission? Meanwhile, a whopping 57% of Schwab's revenue comes from net interest, which is the spread between what they earn on cash and what they pay you. E-Trade, 67%. TD Ameritrade, 51%. See you Are You Quietly Losing Money via Your Brokerage Cash Sweep Account?
I've mentioned this before, most recently in my Schwab Intelligent Portfolios review. Schwab makes a ton of money on your idle cash, and it is NOT an accident that they force you to own cash in their automated portfolios.
Right now, Schwab only pays you a sad 0.26% APY on your cash sweep. Both you and Schwab can earn much more than that elsewhere with essentially no risk, which leads to an interesting observation from the article:
Brokerage customers keep ~10% of their assets in cash. The 200 basis point spread between cash in brokerage accounts and money market funds or insured bank accounts, all of which are functionally riskless, is equivalent to a 20 bps asset management fee across the portfolio.
This is an important perspective. It's one thing to pay a robo-advisor like Wealthfront or Betterment 0.25% annually and get some value out of it, and it's another to effectively pay 0.20% for absolutely nothing. Add in your stock commissions, and you might even be paying more than a robo-advisor. If you keep a big balance in a bad cash sweep, you should really zap it into a top-yielding cash equivalent or buy a short-term Treasury Bill within that brokerage account. These days it's all just a matter of clicks.
If that's too much trouble every month, consider automatic dividend reinvestment or a one-time move to a broker with better cash sweep. My idle cash at Vanguard is in the Vanguard Federal Money Market Fund earning 2.29% with zero effort. At the very minimum, you should be aware of this hidden cost and acknowledge that it's part of what you're paying every month.
(A second takeaway is that the author believes that Robinhood gets more money for payment flow than other major brokers because they have a higher percentage of options trades than other brokers, and options order flow is more valuable than regular equity trades.)