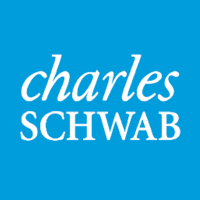 Schwab has revamped their Intelligent Portfolios "robo-advisor" service, renaming the upper tier to Schwab Intelligent Portfolios Premium and adding an in-depth financial plan and unlimited advice from a Certified Financial Planner for an additional upfront fee of $300 plus an ongoing $30 a month. Bloomberg compares this to a Netflix subscription:
Current users won't have to pay the $300 fee, and they'll be transitioned to the new pricing model as early as Thursday, but only once they have enough assets to make it more cost-efficient for them, at around the $125,000 level. The free version of the service, Schwab Intelligent Portfolios, which automatically builds and rebalances exchange-traded fund portfolios as well as offering more limited guidance, will continue charging no advisory fee.
Feature comparison. The base Intelligent Portfolios product including the following features:
Design and choose an appropriate asset allocation.
Construct and maintain (rebalance) portfolio using ETFs.
Tax-loss harvesting.
No advisory fee*.
No commissions.
$5,000 minimum balance.
* You might see this referred to as a "free" (as it is by Bloomberg above) in that it charges no advisory fee on top of the underlying fees of the portfolio components. I'll argue below that is it not really "free".
Schwab Intelligent Portfolios Premium adds the following:
Unlimited 1:1 guidance from a Certified Financial Planner (CFP).
Personalized Action Plan and portfolio review with a CFP® professional.
One-time $300 initial planning fee and $30/month for unlimited guidance.
$25,000 minimum balance.
I agree that is a big shift in the portfolio management industry. A major player now offers unlimited access to a CFP for a flat fee of $30/month. CFP access is becoming a commodity. If you pay $15 a month for Netflix and $50 a month for unlimited cell phone data, why not pony up $30 a month for unlimited financial advice? I have pointed out previously that an overlooked feature of Blooom 401k advisory services was that they include unlimited CFP access in their $10/month fee.
I really like the idea of paying a flat fee instead of an asset-based fee for financial advice. I think this move from a big name like Schwab will attract some large portfolios from DIY investors. If you had a $500,000 portfolio, this would only be 0.07% of assets annually. I really hope Vanguard comes out with a flat-fee pricing option while still keeping their ability to work with your existing portfolio. Most robo-advisors, including Schwab Intelligent Portfolios, make you sell out of all your current positions and rebuy using their model portfolios. I have a lot of capital gains already such that selling would cause tax issues.
Schwab Intelligent Portfolios still has the same "catch" in their fine print, however. Every Schwab Intelligent Portfolios client is forced to hold a cash position of about 8% of the total portfolio in cash. More importantly, you also don't have a choice in how they define "cash". Here's the fine print:
The portfolios include a cash allocation to a deposit account at Schwab Bank. Our affiliated bank earns income on the deposits, and earns more the larger the cash allocation is. The lower the interest rate Schwab Bank pays on the cash, the lower the yield. Some cash alternatives outside of Schwab Intelligent Portfolios Solutions pay a higher yield.
My primary concern is NOT that holding 8% cash is bad. It's that the Schwab cash component that they force you to use is bad. As of 3/31/19, Schwab cash pays only 0.70% APY while the Vanguard Prime Money Market fund earns 2.46% SEC yield and a one-month Treasury Bill has a 2.43% yield. This gap may narrow or widen in the future.
If you assume a 1.50% drag on a 8% cash allocation, that's the equivalent paying a 0.12% fee because you are losing that much in potential interest. As you grow older and/or become more conservative, the cash allocation grows as well. It is a guaranteed profit source for Schwab, and thus a guaranteed loss for you (not free!). This loss is not "cash drag". If you wanted to argue that the return on cash is worse than a bond fund, "cash drag" would be an additional cost on top of this issue.
This is the equivalent of them making you hold an S&P 500 ETF with a 1.50% expense ratio instead of an equally-available S&P 500 ETF with an 0.03% expense ratio. People would be up in arms about that, so why not put up a fuss about this? The net fee may be still be a reasonable size, but this is not the type of behavior I am looking for in a service that I am supposed to entrust with my life savings. Just be upfront and charge me a fee. If Schwab replaces their cash component with a competitive money market fund or a simple allocation to Treasury Bills (make your own ETF, Schwab!) then I would get much more excited about this product.
Bottom line. Schwab is adding the ability to get unlimited human advice from a Certified Financial Planner (CFP) for $300 upfront + a flat $30 a month. I think this is a bold move that will affect the overall industry, but I still have concerns about their overall robo-advisor product that includes a low-interest cash component.