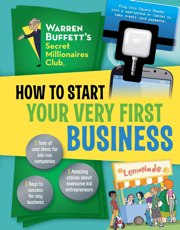 While I don't expect my kids to be the next Warren Buffett, I do plan on encouraging them to start and run their own tiny businesses someday. I've previously shared an online cartoon series called Secret Millionaires Club that teaches financial literacy and is supported by Warren Buffett. As an extension of that effort, there is a new book called How to Start Your Very First Business.
I accepted a free review copy of the book and here are my notes.
I think the best question to start with is – why do you want a kid to start their own business? The primary goal is not to make them rich. It's about helping them to be successful at life in general. Both Warren Buffett and Charlie Munger think this way. Consider the many character traits and interpersonal skills involved:
Reliability
Honesty
Social skills
Attention to detail
Patience and tolerance
Failure and perseverance
The book does a good job of covering the different aspects of starting a business. For example, there are worksheets for figuring out your per-unit profit and your equivalent hourly wage. One area that has light coverage is business licenses, taxes, and legal permits (understandably I suppose). Here is the table of contents, nabbed from its Amazon page.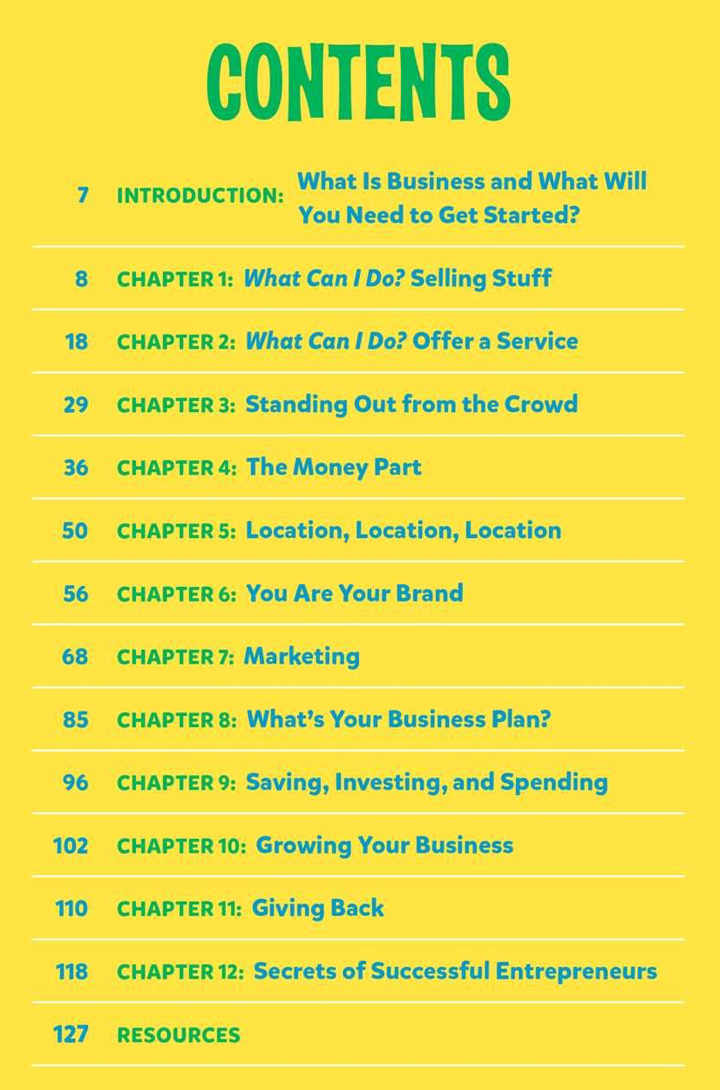 Lots of good examples and ideas. There are several case studies of other young entrepreneurs along with additional business ideas in the book. A few examples:
Hart Mann started Man Cans, candles that smell like sawdust, bacon, or coffee. (Started at age 13.)
Jake and Lachlan Johnson invented and sell customizable bow-ties at Beaux Up. (Started at age 14.)
Greyson Maclean sells reusable stickers and cling decals for Lego products at BrickStix.com. (Started at age 9.)
Lots of Warren Buffett quotes and quips. Oldies-but-goodies include:
Protect your reputation. It takes years to build a reputation but only minutes to ruin it.
Decide early in life to make your money by selling things that you really believe are good for the customers.
The book understands that it can't teach you everything. They really have to go out and do it themselves. There are so many intangibles in real business, this book is just a starting point. Hopefully the book can give them a base, and parents can support their efforts (but also let them fail, and hopefully get back up).
Overall impression. This book would make a great gift for the motivated tween or teenager. I enjoyed the mix of approachable advice, Buffett quotes, and real-world examples of young business-owners. The book says it is intended for ages 9 and up, but you'll have to decide yourself if the recipient is ready. It won't be much use if they aren't ready to take action.
If you're a parent, you'll have to look up any legal requirements in your area. The book comes with a free Square reader for accepting credit cards, but the parent will have to sign up for an account first.