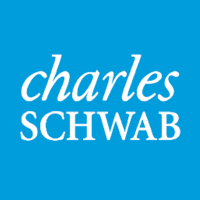 Update: Schwab has matched Fidelity's price cut at $4.95 per trade + $0.65 per options contract, effective March 3, 2017. See press release for details. Everyone is battling for your assets and the ability to scale. (TD Ameritrade also announced a price cut to $6.95 per trade, down from $9.99.)
Original post:
Schwab announced some changes last week regarding their index mutual fund line-up and trade commissions. Here is the press release and a table of the updated mutual fund expenses [pdf]. Here are the highlights:
Stock trades now $6.95. Beginning February 3, 2017, the company will reduce its standard online equity and ETF trade commissions from $8.95 to $6.95.
Schwab Index mutual fund expense ratios now match their Index ETFs. Starting March 1, 2017, expenses for the Schwab market cap-weighted index mutual funds will be lowered to align with their Schwab ETFs™ equivalents.
Schwab Index mutual funds now have no investment minimum. You don't have to worry about Admiral shares, Premium Class shares, etc.
New Satisfaction Guarantee. I'm not sure how this would work in practice, but it says "Simply, if a Schwab client is not satisfied for any reason, Schwab will refund any related commission, transaction fee or advisory program fee paid to the firm."
Here are the three mutual funds that I would care most about:
Schwab Total Stock Market Index Fund mutual fund expense ratio used to be 0.09% while the ETF version cost 0.03%.
Schwab International Stock Index Fund mutual fund expense ratio used to be 0.19% while the ETF version was 0.07%.
Schwab TIPS Index Fund mutual fund version used to cost 0.19% while the ETF version was 0.05%.
These were pretty big differences, which was why I felt it was rather obvious that Schwab was making their ETFs a loss-leader in order to be slightly cheaper than Vanguard and/or iShares. I'm guessing they are still selling these index products at a loss to gain market share, but it's nice to see that they have now simplified their expense ratios across the board. The self-directed brokerage option of my 401(k) plan is through Schwab and only allows mutual funds, so this is a positive change for me.
I have been impressed by the committed strategy Schwab has undertaken towards low-cost, index investing. Schwab has an existing profit machine from its traditional services, but hasn't been afraid to disrupt and even cannibalize itself. The key is that people seem to like Schwab customer service, whereas I would rate Vanguard as "satisfactory". If Schwab can have top-quality index products and maintain a reputation for better customer service, that would be a great long-term position.
As an aside, you can't buy shares of Vanguard but you can buy an ownership stake in Schwab. I don't own any individual shares of Schwab (SCHW) stock as of this writing, but I would not be surprised if it made a good long-term holding. Once interest rates rise, Schwab will start making a lot more money on its customers' cash balances (which it forces you to hold it their Intelligent Portfolios robo-advisor instead of charges upfront fees). It will be interesting to see how it plays out. I'm just putting this down in writing so I can check back on my prediction later in 2022 and 2027.