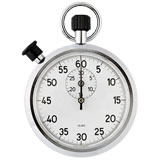 As I am now a father of two in diapers and no longer an active traveler, I am again faced with the possible expiration of my frequent flier miles due to inactivity.
The easiest and cheapest way for me to keep my miles alive has been to using dining rewards programs that give me miles for eating at participating restaurants. You just link your existing credit card and pay with that credit card and it figures everything out for you – no embarrassing coupons, apps, or membership cards. Not all the food joints are great (this is basically paid advertising and the best places don't need to advertise) but thankfully there is consistently a small overlap between participating merchants and places I usually eat at anyway. My $10 lunch fills the stomach and resets the clock on my 5 or 6-figure mileage balance (although you could buy something as little as a $1 bottle of water). Miles usually post within a few weeks; often faster.
Each separately branded program can have multiple credit cards linked to it, but any single credit card can only be linked with one program. (Hope that made sense. You can't earn miles on two airlines on the same purchase.) However, you can change the linked cards as often as you like via website.
Be on the lookout for also various limited-time promotions for both new and existing members that may offer you more free points and miles. For example, below is a limited-time promotion offering new American Airlines Dining members 2,000 miles for spending $30+ at a participating restaurant and completing a short survey. At 1 to 2 cents value each, that 2,000 mile bonus is worth $20-$40 by itself. You can join each program and grab every bonus (one by one or simultaneously, if you have enough credit card numbers).
Here are all the airline mileage and hotel programs that are affiliated with Rewards Network (formerly iDine), along with their expiration policies:
Alaska Airlines Mileage Plan
American Airlines AAdvantage
Delta SkyMiles
Southwest Airlines Rapid Rewards
Spirit Airlines
United Airlines MileagePlus
US Airways Dividend Miles
Hilton HHonors
International Hotel Group (IHG)