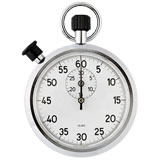 Updated + United Airlines miles no longer expire. I don't fly as much anymore, and part of my routine to keep my various miles from expiring is to use dining rewards programs that give me miles for eating at participating restaurants. You link your existing credit card first, then pay with that credit card, that's it – their system figures it out with no coupons, apps, or membership card required. Not all the food spots are great (this is basically paid advertising and the best places don't need to advertise) but there is usually a small overlap between participating merchants and places I eat at anyway.
My $10 lunch fills the stomach and resets the clock on my mileage balance (although you could buy something as little as a $1 bottle of water). Most of the time, I don't even have to think about it, but I also write the name of the restaurant and the airline on the card so I remember. Miles usually post within a few weeks. However, to be safe I try to make sure to make a purchase at least 2 months before the expiration date. (If it's an emergency, I will do a transfer from Chase Ultimate Rewards, AmEx Membership Rewards, etc.)
Here are all the airline mileage and hotel programs along with their expiration policies. Most also offer a new member bonus. You can join each program and grab every bonus (one by one or simultaneously, if you have enough credit card numbers).
Alaska Airlines Mileage Plan
American Airlines AAdvantage
Delta SkyMiles
JetBlue TrueBlue
Southwest Airlines Rapid Rewards
Spirit Airlines
United Airlines MileagePlus
Hilton HHonors
International Hotel Group (IHG)
Each separately branded program can have multiple credit cards linked to it, but any single credit card can only be linked with one program. (In other words, you can't earn miles on two airlines on the same purchase.) However, you can change the linked cards as often as you like via website. Delta, United, and JetBlue now all have points that don't expire, so you can skip them if you wish.