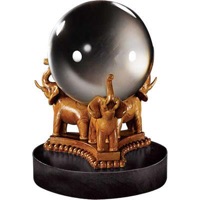 Research Affiliates, an asset-management firm founded by Rob Arnott, also offers long-term forecasts across a variety of asset classes via their Expected Returns tool. Here is a paper explaining their equities methodology [pdf]. I would like to note down some of these predictions, in the hopes of coming back later and seeing how they turned out. I've already been around over 10 years, what's another 10? 🙂
Here is what they have as of April 30, 2016 (click to enlarge):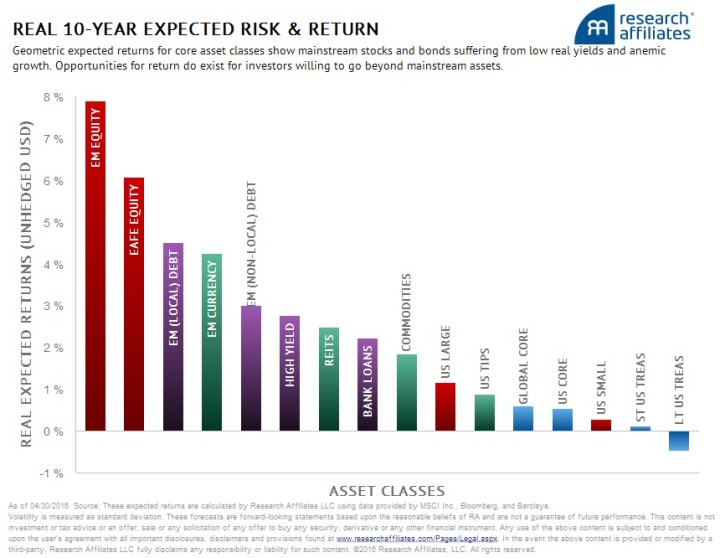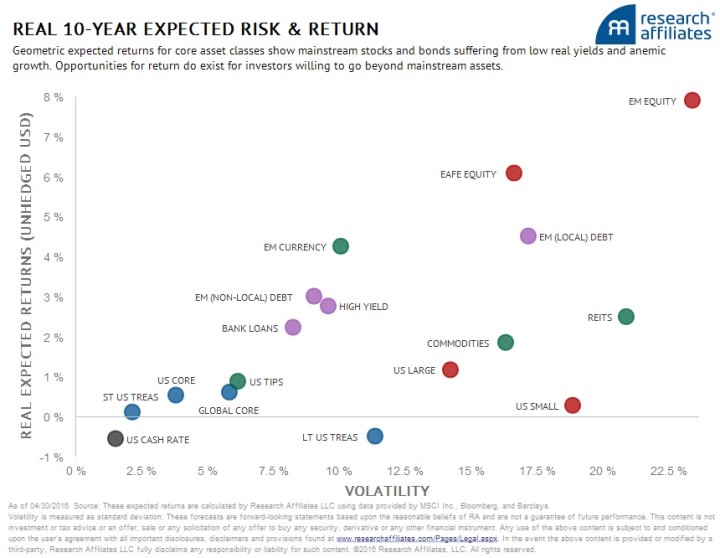 Overall, their conclusions suggest that we should have very modest expectation for US stocks and US bonds, while some international diversification can help boost expected returns. More specifically:
Future 10-year average returns for US Stocks are expected to be very small on an inflation-adjusted basis (between roughly 0%-1%). US equities are highly-valued based on historical values.
Broad US (Core) Bonds, Long-term US Treasuries, Short-Term Treasuries, and TIPS are all expected to have low forward returns (between roughly 0%-1%). Their low current yields offer little other alternative prediction.
Relatively bright spots, at least returns-wise, include Emerging Markets stocks, Developed International (EAFA) stocks, and Emerging Markets bonds (both local and non-local currency).